Damp in the House causes misery for thousands of people in Britain. 6% of the entire housing stock of the United Kingdom suffers from damp. This includes damp in rental properties, which is all too common.
Many people's issues could be remedied with improved ventilation or damp proofing.
Browse our damp proofing products and contact us if you would like help, assistance or recommendations on how to use this and eradicate damp for good.
Damp Statistics UK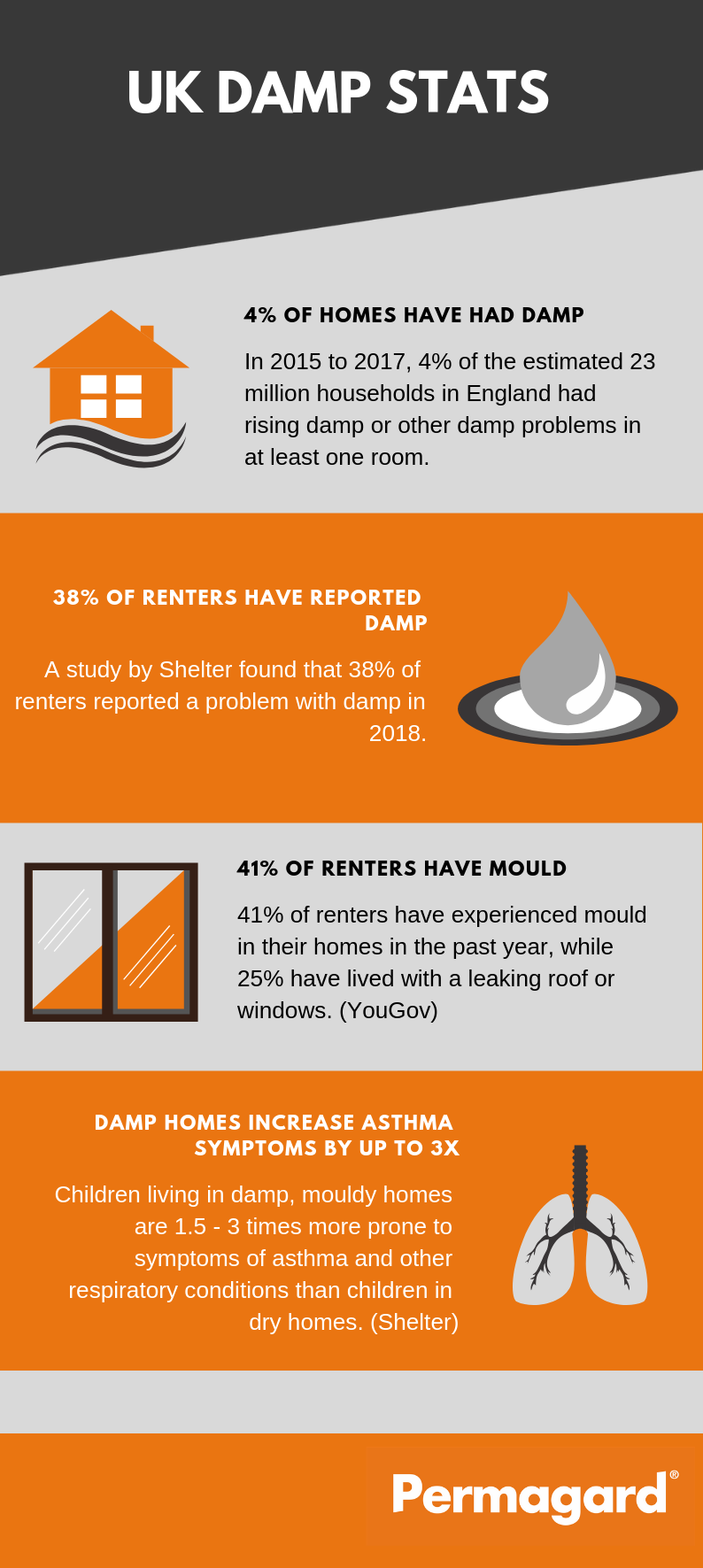 Sources: Shelter / GOV UK English Housing Survey
For those with a screenreader:
Damp Stats in the UK
In 2015 to 2017, 4% of the estimated 23 million households in England had rising damp or other damp problems in at least one room of their home.
A study by Shelter found that 38% of renters reported a problem with damp in 2018.
41% of renters have experienced mould in their homes in the past year, while 25% have lived with a leaking roof or windows. YouGov study
Children living in damp, mouldy homes are between one and a half and three times more prone to symptoms of asthma and other respiratory conditions than children in dry homes. (Shelter)
The effects of living in a damp home can have a negative impact on your health and mood. There are numerous of additional benefits of damp proofing your home.
Permagard: The damp proofing experts
If you're struggling to identify what kind of damp is affecting your home or have more questions about how to get rid of it, take a look at our internal damp proofing guide.
We know that damp can take many forms and it can't always be straightforward to fix. If you can't find the information or the products that you need in any of our guides then give our expert team a call on 0117 982 3282. We are more than happy to discuss your issues and find a solution so you can enjoy a damp-free home.