For many people, renovating property is the ultimate dream. The freedom to start with a blank canvas and realise your own unique vision is certainly appealing. Generating income by developing property has become increasingly popular in recent years, but it's still a difficult environment to navigate and make money in.
In this guide, we look at the renovation resources you'll need to start developing property. It covers everything from where to find plots of land and houses to buy through to how to renovate, decorate, and keep your house warm and free from damp.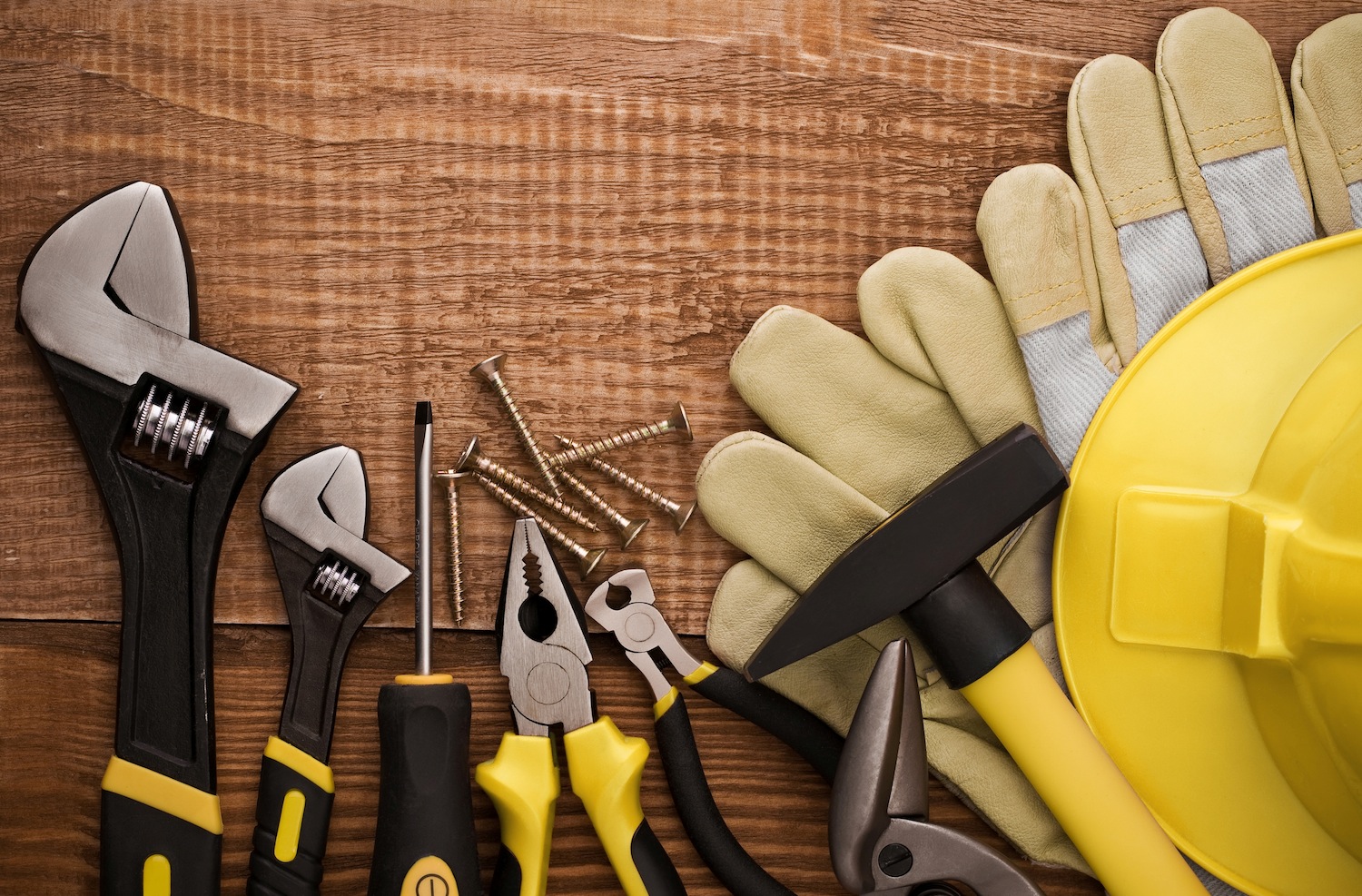 Property Development Resources
To develop and renovate property, you need to find the right place, requiring the right amount of work and, most importantly, at the right price. There are numerous websites and online resources out there to help you do this. Here are a few places to start:
Property Auctions
The first step is to find the right property to develop. One way is to look at auction sites such as >https://www.auctionhouse.co.uk/
and https://propertyauctionaction.co.uk/.
Properties with Potential – Property Needing Renovation
You may want to target those properties that are ripe for renovation. You can target these by making the most of the following websites and resources:
'Property to Renovate' offers a selection of properties in the UK for renovation, extension or investment. It allows you to also search auction properties.
Billed as the web's ultimate resource for the more specific homebuyer, Unusual Homes looks at alternative properties and plots of land for sale.
Prime Location is an extensive website, with a comprehensive home search function including international properties. It also features renovation tips and advice.
Land Agents – Buying a Plot of Land to Develop
You may want to start from scratch when developing property. This requires you to find and secure a suitable plot of land. The following websites can help:
Plot Browser lists thousands of self-build plots in the UK and abroad. It is developed and maintained by SelfBuild & Design Magazine.
Search for a wide range of land opportunities on UK Land and Farms – dedicated to rural properties and places in slightly more out-the-way locations.
Once you've completed your property purchase
Focus on budget and planning. It's important to focus on your budget and how much money you're willing to spend on renovating your house. Here are some tips to help you cost up a renovation.
One in four homes go over budget, so you need to be aware of the common pitfalls and issues before you start planning where exactly your money is going to go.
- Allow up to 20% of your budget for expected structural or building work
- Stick to a chosen price range for the interior, fixtures and fittings
- Do as much of the work yourself if you can – this will save money and time
Budget Planning Tools for property developers
If you're looking to make a profit from the development and resale of property, you'll need to make sure you keep your outgoings and renovation costs to a minimum. It's essential therefore to look after the bills and day-to-day expenses throughout your renovation. You can use apps to help with this such as >Mint and Wally.
The >Money Advice Service has plenty of budgeting tips and you can also adapt this. >Household Budget Calculator
>Easy Projects provides a useful set of financial tools to help you proactively manage your renovation costs and stay on budget.
Learn the Rules and Regulations
It's imperative to know what you can and can't do from the very start of a property renovation. A thorough understanding of planning regulations as well as building regulations is important. You may wish to use a trusted planning solictor to help you.
If you plan to remove walls for example, there are three important things to bear in mind: Planning Permission, Building Regulations and Party Walls
Planning permission and building regulations are two sets of completely separate requirements.
Types of Planning Permission:
- Outline Planning Permission
Details of the build are yet to be approved, but permission has been granted for a dwelling of some kind to be built
- Listed Building Consent
This will be needed if the building you're hoping to renovate or convert is listed.
- Full Planning Permission
Permission has been granted for a particular type of design. Conditions may be attached, but in essence this is the most full and complete type of planning permission possible to obtain.
- Conservation Area Consent
This will be needed if you're renovating something that falls in a conservation area. Listed Building Consent may also be needed
You'll also need to know in greater detail the building regulations and permissions associated with the actual construction or renovation of the property. For more info, 4Homes have an excellent article on the rules and regs of renovating:
Information on Building Regulations can be found on the Government website
A chartered surveyor or builder will help you draw up and submit plans on your behalf.
As work develops, make sure you continue to monitor that building regulations and limitations are kept to. A building control surveyor will check to ensure regs are being kept to.
Plan & Design Your Renovation
There's no shortage of inspiration available online and in catalogues when you come to deciding the style and design of your renovation.
In this section, we look at some websites and places to visit to get the most out of designing your dream renovation – whether you're likely to live in it or sell it on.
Houzz – the new way to design your home
Houzz is a great app and website looking at all manner of home design, style and renovation tips. With a useful blog and how to guides, it also offers practical solutions as well as visual inspiration
House to Home
The idea of House to Home is to inspire you to create a look you'll love. Focussing on how to express yourself in different home environments, the site is very useful for those looking to create a certain look or feel in a property.
Room Envy
Designs and ideas to drool over – this blog posts latest styles of rooms and interiors. Looks at achievable and affordable solutions to tasteful and inventive design.
The Telegraph published an excellent article online on the Top 50 Interior Design Websites and for those architecture fans we shared our favourite architecture tumblr accounts.
Hire the Right People – Search for Local Tradesmen
A little while ago, we published an article looking at reasons why you should use local tradesmen for your next building project. Sourcing the right people in skilled trades is one of the most vital aspects of your building, development or renovation project, and in this section we'll look at the best places to search for the right people for the job.
Yell.com
The online Yellow Pages, and about as good as anything when it comes to sourcing local services – from builders to plumbers and electrician – expect to find them all on Yell.
Rated People
You'll need to know that who you're hiring is up for the job, and that the people around you have also had a good experience. Rated People is one of the best resources for that.
Property Care Association
The Property Care Association is the trade body associated with representing structural waterproofing, damp proofing and renovation specialists. Their site includes a homeowners guide and professional guidance for hiring renovation experts.
Trust a Trader
In much the same way as above, Trust a Trader sources local people who may be up to the job that are trusted and respected by the community.
Find a Trade
Fill out the services you need – and let Find a Trade do the rest
MyHammer
With a local focus, MyHammer will help you find a local and trusted tradesman. Also allows you to post your job online for people to see.
MyBuilder
Billed as a 'better way to find a builder,' MyBuilder lets you shortlist tradesmen and hire the right one for your job.
If none of these work there's always the old fashioned way. Get recommendations from your local community, ask around, look for adverts in local newspapers and don't be afraid to contact and meet people face-to-face. You need to know and trust the people who are going to be carrying out fairly major
If you're looking a developing property, consider building a relationship with builders and a number of tradesmen in the industry. Repeat business and loyalty is greatly appreciated in the building community, so this would definitely be worth looking into. Find people you enjoy working with.
Consider Damp Proofing and basement waterproofing
You need to consider damp proofing from the very start of the property renovation process. Damp can be a major issue for property developers, especially if left unresolved. You can read our big guide to dianosing and fixing damp problems to get a broad understanding of damp in properties.
Many properties have huge potential if you can covert a cellar or basement into a useable space. It can be a relatively easy way to add value to a property. At Permagard, we specialise in providing all the highest quality products to those embarking on a basement waterproofing project. You can browse our basement waterproofing systems or read our basement conversion guide to get an idea of what is involved.
Don't Make Empty Investments or Get Attached
Normally, we would encourage an emotional attachment to your property. However, if you are getting involved in the property business then you will need to remain detatched. This makes selling on after you renovate much easier.
It's also important to remember not to spend loads of money on changes that won't dramatically increase the value of the property. You need to maximise your income – use a plan and some of the budget tracker tools listed above to help you do this.
Keep an Eye on the Progress
It may feel that for the most part, the hard work's been done. You've found the house you want, you've drawn up the plans and the builders are underway. Sometimes it can be tempting to sit back and watch your plans come to fruition.
That can occasionally happen, but you must remember to keep and eye on the progress of the development as you go. Try and be on-site as much as possible and be available to answer questions from your contractors should they arise. Dropping in and out, at least, would be beneficial. Encourage them to work at a consistent pace, and set both them and yourself realistic deadlines.
Back sure you're not shy when it comes to asking for feedback. Set up regular meetings with site managers or those in charge of the job, if needs be.
Begin the Process of Selling On
In this section we'll look at what you need to do to start the process of selling on your renovated property. Once the work's been finished and you've developed the house to a standard you think is suitable, it's time to start preparing to sell. Here are some resources to help.
View the Rightmove Selling Guide
You'll need to decide whether to use an agent or go alone with your property sale.
Relevant Guides:
Why Use an Estate Agent to Sell your Home?
Check the house price guide on the Rightmove website for more information. It can help you decide what price range you should expect (although if you've already budgeted, you're likely to already have a fairly clear idea).
The Guardian Step by Step Guide to Selling your Home
For many, the journey doesn't stop once the house is sold. Most people see it as the start of the new exploration into property development – and the buying, renovation and sale of your first house is likely to lead to more.
This guide operates as a list of resources and tips for where to go for more information. However, if you'd like some advice from closer to home, we've had years of experience dealing with home renovation. Contact us for more information or browse our wide range of damp proofing and structural repair products?