The UK has seen a combination of heavy rain on very dry ground which has caused a wide amount of localised flooding. There is no doubt that this is happening more and more often in this country, and it is of course distressing for those involved. The strains are both physical and mental - but given time and the right preparation it is possible to get your home in order and repair the damage. Here are some steps you need to take: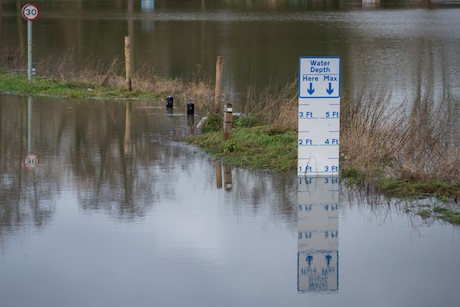 What to Do Following a Flood
Turn the Electricity Off
The last thing you want to do is to have electricity in the area where water is lying. The water could be charged and lethal if stepped in - always wait until a professional is on the scene.
Move Yourself to Higher Ground
If you can, move yourself, family and any treasured possessions to higher ground as soon as possible. Often in these scenarios, the community come together and of course don't be afraid to seek help.
Don't Pump Out Water if Water Levels are Still High
It's important not to pump water out of the house which will only lead to more problems if the water level is still high outside. It will add to the problem for other people, and put a huge amount of unnecessary stress on the outside walls of the house. If possible it's best to wait until the water has subsided a bit before removing.
Take Care!
It should go without saying, but the process of flood repair will be a lot easier if you take care, take your time, have the right equipment and wear the right waterproof clothing. It's also worth bearing in mind that flood waters are likely to hide sharp objections and obstructions...not to mention on the odd occasion chemical waste and sewage. Again, it is worth getting professional help if you are in any doubt.
Contact Flood Repair Experts After the Water has Subsided
After you have contacted your insurer, taken a record of what has happened and cleaned up to the best of your ability, you will need to contact construction experts who specialise in flood damage repair. Permagard offer flood and water damage repair products to suit a range of solutions, including large bags of renovation plaster and permaseal damp proof paint.
Although experiencing flood damage in your home can be traumatic, many people have reported that with the right advice and products their renovation and repair work has been completed without hassle. For more information, contact us at Permagard or visit the GOV.UK website.