Here at Permagard, we pride ourselves on making sure you have all the right products and knowledge to work on your house and make it the most homely place it can be. Sometimes, this includes adding to it – and we realise that many of you will want to add extensions to your home and will be looking for hints, tips and advice when it comes to not only damp proofing, but interior décor, construction and renovation.
Home Extension Ideas
In this post, we look at 10 extension ideas for your home
Use Plenty of Glass
When building a home extension people often want to invite as much light into the building as possible. Consider using as much glass and windows as possible so you can make the most of available light, make the property feel more relaxed and increase the sense of space.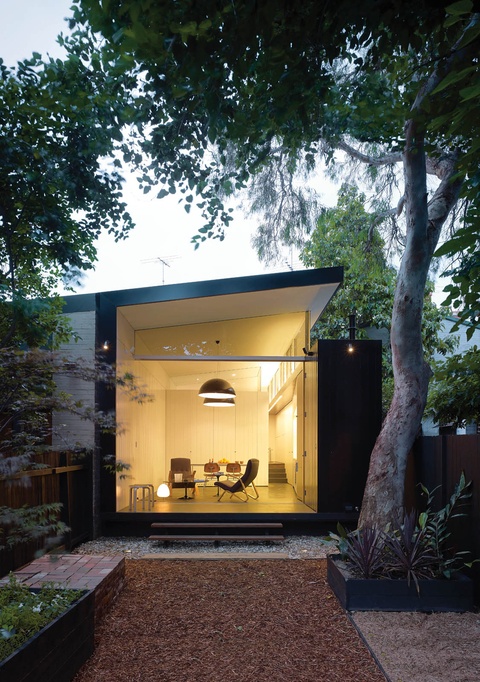 Be Bold
Your home extension is the perfect opportunity to expand creative ideas that may not work in other areas of the home. If you can, it's worth not being too safe, and experimenting with styles of design that may naturally be outside your comfort zone.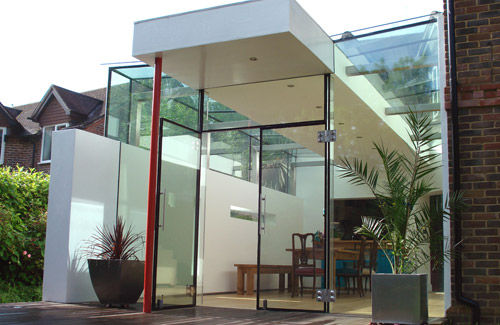 Make your Space Private
One of the nicest things about your home extension is that it can be, if you choose it to be, completely private. It's your space and you should be able to do what you feel like with it. There are lots of ways to make your new extension private, but many people choose to combine this with a separate outside space.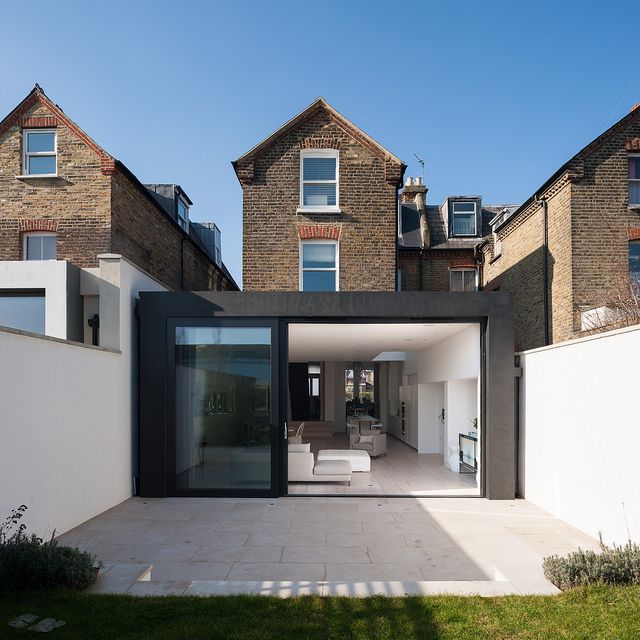 Go Down
With space so limited in many of the UK's built up areas, homeowners are beginning to build basements and convert underground areas. It creates some stunning results – it's surprising how light, airy and spacious basement extensions and conversions can be.
Sustainable Living
Sometimes people use the addition of an extension as a chance to build sustainably and explore eco options and materials in their home. Buying and building a sustainable, eco friendly extension to your property is now easier than ever.
Put on an Extra Storey
Could your extension space be doubled with an extra storey? If space is limited and you can't build down into the basement, why not go up instead? Adding an extra layer will help you make the most of your living space and add an extra dimension.
Add a Garden Terrace
Outdoor space has become more and more important to people – even in large crowded cities. If you're looking for home extension ideas for outside as well, try inventive patio and terrace plans to make the most of the odd sunny day!
Use Reclaimed Furniture
When building something new, it can create a nice contrast to use second hand, reclaimed or otherwise unwanted furniture for a unique look. There is some fantastic inspiration to be had on the internet – or additionally why not visit second hand furniture shops or scrapyards to see what you can put together.
Make it Open Plan
Today it's popular to have clean, minimal open spaces in your home. As an extension idea, why not make your space open plan to allow for the maximum amount of light and sense of environment?
Use Appropriate Lighting
Depending on your situation, you might not be able to put glass everywhere in your extension and you might find yourself having to be creative with your lighting situation. Fortunately, there are thousands of options available – creating atmosphere, a sense of homeliness and complimenting décor well.
At Permagard, we're able to advise on a range of products to aid you with your home extension. From damp proof injection to basement waterproofing and other renovation and development processes. Contact us today to find out more and speak to our helpful property experts.
Images: IngImage, Pinterest, Homebuilding and Renovation