In this article we will be looking at how to use a hammer drill, one of the most well known and commonly used power tools when carrying out building or home renovation work.
How to use a hammer drill differs depending on what you're working on and your renovation intentions. There are a number of things that are worth bearing in mind as you use your drill to ensure you are staying safe and getting the most out of your purchase.
5 Top Tips for Using a Hammer Drill
Step 1: Start with Quality
Many people say that you get what you pay for, but this is especially true when it comes to using tools for home renovation. Invest in something you know will work for the job you need to do. You will need to know whether your power tool has variable speed, what the depth settings are and what kind of hammering functions it has. When you have first purchased your equipment and before you learn how to use a hammer drill, make sure you get to know your tool and read the user manuals and guides.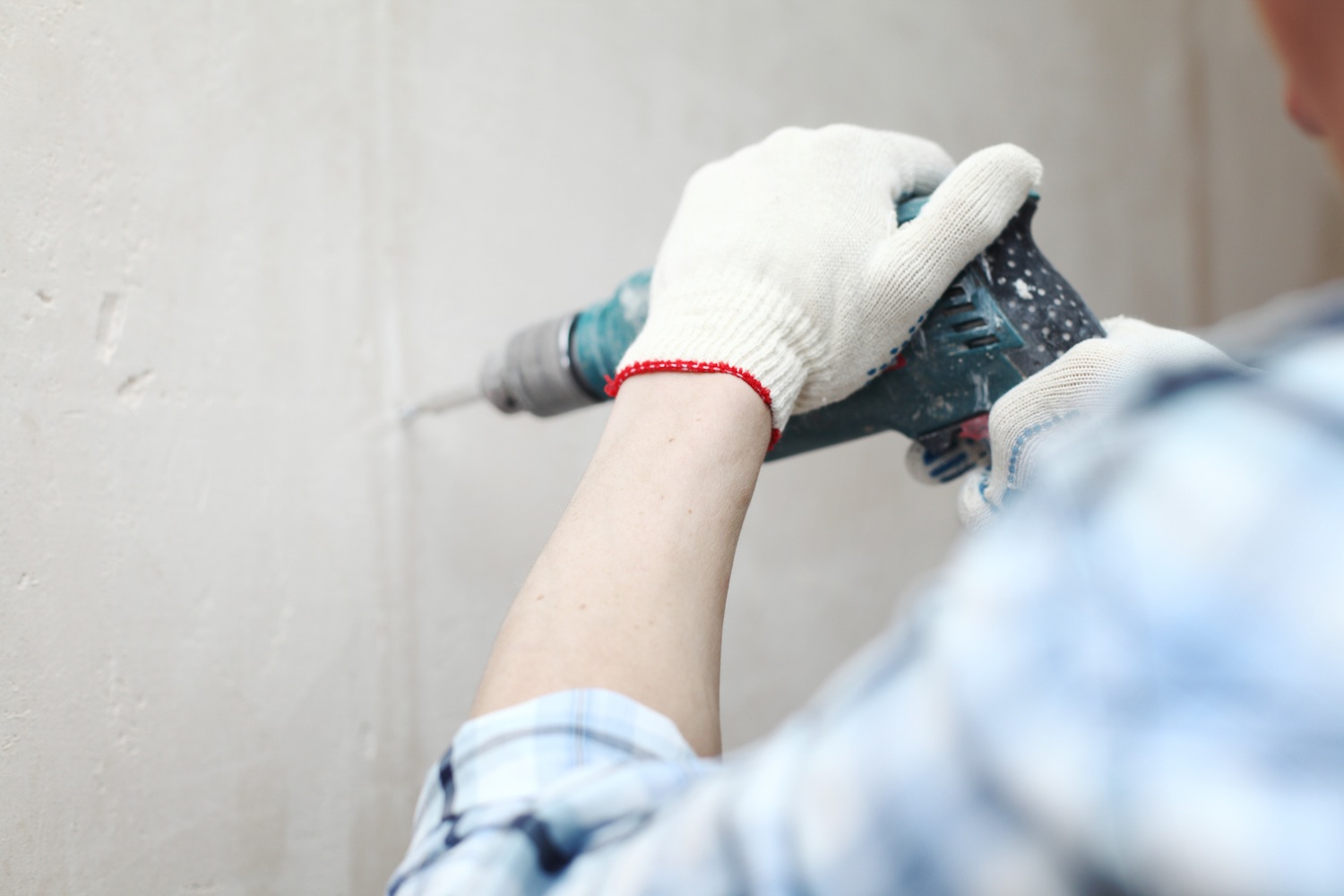 Step 2: Set the Depth
The Metabo Hammer Drills we stock at Permagard have quickly adjustable drilling depth guides – make sure this is set before you start work and learn how to use the controls. Also ensure that you know the depths required before you start work.
Step 3: Learn How to Hold the Drill
When learning how to use a hammer drill, ensure you stick to the correct technique when it comes to holding the drill correctly. With an additional handle, grip the drill like a gun, with your index finger on the 'trigger'. If your drill doesn't have an additional handle, use both hands to grip the back handle.
Step 4: Make a Mark and Create a Shallow Hole
Make a mark on the wall where you would like your drilling to commence, and then use a slow speed with small amount of pressure to create a small shallow hole. Once this small mark has been made, you are able to withdraw the drill and know exactly where to continue.
Step 5: Drill into the Hole
Using some force against the drill, and using the tool on a higher speed setting, drill into the mark made in the previous step. The hammering function on the drill will create a hole in the masonry to the desired depth set earlier on in the process. If you come across a harder area of wall, insert a masonry nail into the concrete and hit with a hammer before reinserting the drill.
The Metabo Hammer Drills we stock at Permagard are of professional standard – supplied with a depth drilling guide, a VibraTech dampening side handle and a torque limiting clutch. A plastic carry case is also included, and the drills are suitable for bits and accessories with an SDS-max shank end.
Contact us today to enquire about how we can help you with your home renovation.