In the UK there is a growing sense of independence when it comes to defining how we live our lives. The advent of easy self-build properties and home renovations has also contributed to the flexibility of our living arrangements - providing a number of inspirational and exciting designs to consider when starting a building project.
We're constantly amazed at what we see in building projects around the world. To kick start your next big thing in the world of home renovation, here are 10 amazing spaces for architectural inspiration:
Platform 5 Architects - The Shoffice
A new and interesting take on a small office alongside garden storage space. Conceived as a 'sculptural object that flowed into the garden space' - it's an ergonomic and attractive way to make a shed turned office into an enjoyable place to spend your time.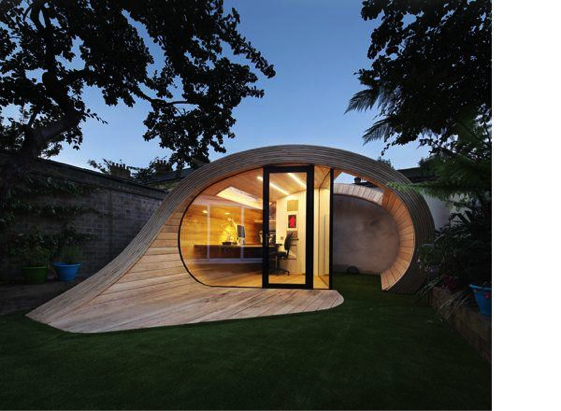 This small timber house on the Isle of Skye is elegant in its simplicity, and reinforces the character of the property amongst the natural landscape. Could this be inspiration for your next rustic development?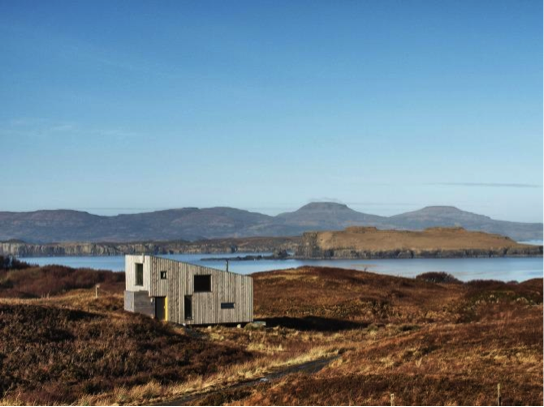 Patience and Highmore - Telford Church
Again sticking with a Scottish theme, this converted church on the Isle of Berneray in the Outer Hebrides has all the hallmarks of a proper grassroots development. From the ground up, the church was in substantial disrepair and without a roof before the renovation took place. As can be imagined, the project had its fair share of ups and downs and challenges but pulled through and became this stunning development.
Lyons Architects - Institute for Molecular Science
La Trobe University in Victoria, Australia has recently invested $55 AUD in a stunning 6 storey building. The modern geometric design couldn't be more different from the previous three buildings on this list, but still shows the same sort of ingenuity and forward thinking.
Compact homes are increasing in popularity as the recognition of the space issue in the UK becomes apparent. Many believe we need to find alternative ways of living, and scaling down is one option which has produced some interesting ideas. Once such idea is the cube project, a small timber box which can be easily moved and features a basic spiral staircase - enabling the living area to be stacked on levels.
Wooden eco homes come in all shapes and sizes, but traditionally they are well designed to fit into the local surroundings and run independently in rural or hard to reach areas. The ecological architects EcoArc designed this stunning house and integrated a borehole, wind turbine, battery bank and solar panels into the structure. It's easier than ever today to integrate eco solutions into your building project – could this be part of your next development?
The Channel 4 show Restoration Man featured in its second series a windmill in Kent undergoing a process of dramatic redevelopment. Couple Pete and Nikki had the dream of renovating the derelict windmill, which had been in Pete's family for 100 years. The process came across a number hurdles, but ultimately what was created was this stunning piece of design. For more architectural inspiration check out our blog on the Best Architecture on Tumblr.
For many it's a hugely attractive prospect to restore old vehicles to their former glory, especially when they are large enough to live in or accommodate a certain amount of living space. Caravans and boats are perennially popular - but many get turned into altogether more creative and attractive propositions - such as this stunning old Routemaster bus which has been transformed into a mobile restaurant
Transform a Shipping Container
Empty shipping containers are in abundance across the world. They can also be bought relatively cheaply, and once you've put a couple together, you have a pretty big space to play with and design from scratch. It's become increasingly popular over the last couple of years to invest in one of these, and signs are that this is likely to continue, as we all look for ways to condense our lifestyle and start living in smaller spaces.
There's something completely isolating but completely life affirming about a wooden cabin in the middle of nowhere. Sometimes inspiration for building projects can come from the most unexpected areas, and occasionally these areas are rustic, sparse and minimalist and provide room for your own interpretation.
Here at Permagard, we specialise in home renovation and building projects to enhance your home. It's important when undertaking any building project or architectural design to think about the basics - damp proofing and insulation are two major aspects of this, as well as timber care for any wooden structures. We can help and advise you accordingly - contact us today for more information or read about converting your basement to a home cinema.