One of the main factors of life in the 21st century is our ability to choose. Today we are given an element of choice like no other generation before us, and this comes down to every aspect of how we live our life and the decisions we make about our family, our home, our work and the people we employ.
Choice engenders competition, but we realise that occasionally having choice can cause confusion – rarely is it simple to know who to trust; especially when it comes to jobs as large as building or home renovation.
It goes without saying that everyone wants to be able to benefit from expert knowledge and advice at the same time as getting a good deal. In many cases, this is best achieved by using the people you know and trust to complete work that needs to be done on your house. In this blog post we've put together 10 reasons to use local tradesmen – and why there are always good reasons to stay local.
Family Business
Family businesses signify an element of trust – lots of hard work has gone in to getting to where these companies are and in general this isn't achieved by ripping people off. Family businesses are deep rooted; you can generally be certain that the person carrying out the work cares about what they're doing.
Know People in the Community
There is no doubt about it, local builders and tradesmen are members of the local community in a way very few other people are. They have often carried out work for fellow neighbours, will drink in the local pub and be on friendly terms with most people you know in the area. Having someone with a local standing often induces confidence.
Reward Loyalty
If you know and trust a certain builder, it's likely they'll be benefits for using them if other work comes up. Building loyalty and a relationship is an important factor in knowing who to trust in the building trade.
Accreditations
Small-scale businesses and tradespeople will often be well trained – if hiring for big jobs always make sure you ask to see relevant certificates and accreditations…it goes a long way in differentiating who to trust and who means what they say.
Availability
Local builders and those in your community may often be busy, but their availability is a different issue. If they only have to pop round the corner to see you, or it's a small job, they're quite often more likely to 'drop everything' and come round to give you a hand than big, large scale national companies.
References
In a world in which we're inundated with choice, having references is important. Be sure to check which jobs the person you're hiring has completed recently, and don't be afraid to ask for more information. References from the people they've completed work for will likely help you make up your mind about future jobs.
Recommendations
Along the same lines, recommendations are how a lot of people find work in this world, and if it wasn't for community members passing names and numbers around, the local building industry would largely be dead on its feet. Recommendations are obviously a sure-fire way of telling that someone else has been happy with the work completed and that you may well be too.
Working with People you like
Because they are members of the local community and you may know them outside a professional environment, you will often find there are other things in common other than you have a job that needs to be done. Working with a builder you like personally can make a huge difference to how you trust them and whether they'll be hired again.
Honesty
We realise that issues surrounding honesty and integrity are difficult, but local tradesmen realise that literally honesty pays. They have less reason not to be upfront about your circumstances, however be sure to always get a second opinion if you're in doubt.
Reputation
Following on from the previous point about honesty, it must be remembered that local businesses and tradesman have a reputation to uphold. Of course, the same goes for larger companies; however the repercussions of a reputation can make or break small businesses in this industry.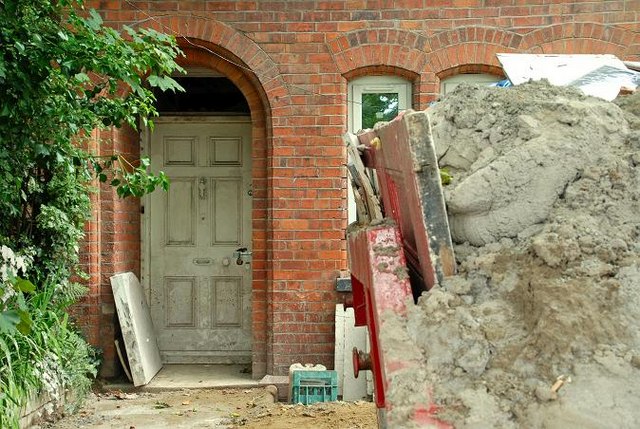 Albert Bridge [CC BY-SA 2.0 (http://creativecommons.org/licenses/by-sa/2.0)], via Wikimedia Commons
At Permagard we're proud of the fact we're a family business with an excellent reputation for servicing local businesses and well as communities across the country. We offer a range of expert advice as well as products to suit a variety of small and large home renovations. Our damp proofing products are tried and tested by tradespeople all over the country – if you'd like more advice or would like to purchase any of our damp proofing products, contact us today.
Are you a local tradesman? Get in touch or visit our Facebook, Twitter or Google + pages and let us know your thoughts!