Permagard - About Us
Permagard is a proudly independent family business, specialising in manufacturing and supplying Damp Proofing, Basement Waterproofing and Structural Repair products.
Established back in 1989, Permagard has built a reputation for providing innovative and high quality products, excellent levels of service and extremely good value for money.
Permagard is ran as a simple straightforward business and doesn't intend to change: the right products at the right price, when and where you need them.
Why Choose Permagard
Low prices
High quality products
Free phone advice– everything from the basics to technical queries
Next day delivery - get products quickly
A specialist manufacturer with our own range of products
Regular discounts on products
Fantastic availability of products
Bristol Trade Counter - Click & Collect in 15 Minutes or Drop-In (just off the M5)
How to Guides
Permagard supply products for the trade and to homeowners looking to improve and tackle issues in their homes. We provide How to Guides to help you understand the issues you face and how to solve them with our products. We also provide specialist kits that contain everything you need to get the job done.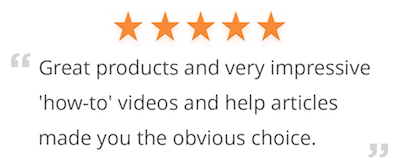 Free Advice
If you have a question about any of our products, a project you are undertaking or simply want some more information, technical or otherwise, then we are here to help. There's always someone available on the phone to answer your queries - you can trust our experienced team to provide impartial no-nonsense advice. We're not interested in selling you something you don't need. Our technical advice is offered free of charge and based on decades of experience.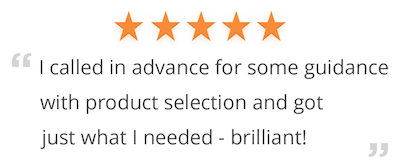 Our Story
Established in 1989 by Managing Director Dave Wookey, Permagard Products Ltd have been on quite a journey over the years to become one of the leading suppliers in the UK of products for the renovation, protection and preservation of buildings.
Innovation
Dave Wookey started out by employing a chemist to create an initial core range of preservation products. It wasn't long before he was supplying many customers as Permagard Products Ltd. The innovation didn't stop there. Permagard went on to invent and patent the Easi-Fix mechanical wall tie for fast and effective wall tie replacement. This product has more than stood the test of time, being widely used today. The range of stainless steel products manufactured by Permagard today includes wall ties, specialist restraints, stitching and helical bars as well as the grouts and resins to go with them. Permagard was also one of the first companies to enter the cavity drain membrane market. It was the first distributor to the remedial market of Platon membranes in the UK and subsequently added John Newton and its own PermaSEAL membranes to the range.
Premises
As Permagard's reputation grew, so did the business. Now Permagard occupy 19,000 square feet of modern office and warehousing and over 12,000 square feet of outside storage in Avonmouth. These extensive facilities enable Permagard to carry large stocks meaning that we can normally supply our product range with next day delivery. We are very aware that the vast majority of our customers require this level of service and it is our priority to do so.
Our Ethos
As a business, we always look at how we can best meet the needs of our customers. It is what drives us forward. We will continue to provide high quality products at low trade prices when and where our customers need them. As well as this, our dedicated team continue to strive to improve all aspects of our business particularly by increasing the range of products available and making our prices even more competitive where possible.
Meet the Team
Our family business is now under the day-to-day control of Dave's son Steve Wookey. Thankfully, Steve's philosophy is that competitive prices, fast delivery and efficient service all add up to great value for money for Permagard's customers.
Steve also attributes much of the success of the business to our staff. Many of the Permagard team have been with the business for many years. Christine, our office manager, has been with us for 22 years; Bron our well known sales lady for 15 years, and Gregg our technical operations manager for 10 years. They all share and embrace the same simple philosophy: if we look after our customers then the business will look after itself. They genuinely put the customer first and go out of their way to deliver our goods and services on time every time.