Structural Repair
Learn more about
Structural Repair
Repairing Structural Damage
Permagard stock a wide range of structural repair products to deal with a whole range of issues. Our professional products provide solutions to cavity wall tie corrosion, cracks in walls, bowing & bulging walls and damage to concrete.
We have fantastic stock levels of highly reliable products across our structural repair ranges:
Cavity Wall Ties
Cavity wall tie corrosion occurs when the original wall ties used in the construction start to corrode and de-bond from the substrate around them. This wall tie failure leads to horizontal cracks in the masonry, which are often first noticed on the exterior of the property.
Structural movement can occur when the ground around the property moves or settles, or when structures are built with insufficient foundations. These movements can result in large horizontal and vertical cracks both internally and externally. Permagard stock a range of stainless steel remedial wall ties to suit most situations as well as other types of stainless steel lateral restraints, stitching bars and brick ties to deal with the problems caused when buildings deteriorate and are no longer structurally sound.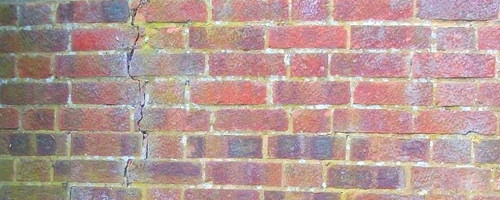 Permagard - Experts in Structural Repairs
Permagard are experts in structural issues. We have several products within our Easi-Fix range that are patented, unique to us and could provide the perfect solution to a problem you face.
Our large range includes helical spiral bars, concrete repair products, remedial brick ties, bower beams, crack stitching kits and lateral restraint products.
If you are unsure of the products you need, then our technical team can advise you on all aspects of wall tie replacement or crack stitching for any job large or small. Contact us today.
Read our guide on How to Repair Cracks in Walls or How to Replace Wall Ties.