Converting old agricultural buildings and barns for residential use can be a very rewarding experience. The time, effort and skill required to convert such buildings must not be underestimated. With the right expert assistance and correct materials, these projects can be completed on time and on budget.
Of course, as with any type of property build, damp proofing needs to be at the forefront of your mind if you are considering using the space as a permanent home. Here are a few tips on how to damp proof your barn conversion. We've included some pointers around how the process may differ from conventional damp proofing on a regular residential property.
Original Use
Bear in mind the building's original intended purpose - and don't underestimate the toll many years of agricultural use can have on the walls of a building. Often there is little or no damp proofing installed that is fit for residential use. It's likely that there is a lot of water in the area that has been used for irrigation, feeding, fertilizers and other agricultural processes. Determining the exact original use of the barn is likely to help you choose how to damp proof the building.
Building Materials
Often agricultural buildings such as barns and outhouses have been built using a range of materials. Anything from granite and brick to cob (a mix of clay, sand and straw) can be used. It's vital to know the right way to damp proof specific materials. Permagard are UK specialists and would be happy to advise depending on your situation. Contact us today for more information.
What kind of Barn Conversion?
Clearly this is one of the most important aspects, but how you will use your new barn conversion will depend on what work you do and how much budget you can allocate to things such as damp proofing. In addition, if you're not using it to live in but converting a barn to use as an art studio or music space - you'll want to make sure it's completely damp proof and waterproof to protect expensive equipment. Your expert damp proofer or waterproof installer can advise you with this.
Converting or restoring a building can be a very rewarding process. It does take time and money, but if you ensure specialist procedures such as damp proofing are carried out by experts, they can provide many years of happiness for you and your family. Contact us at Permagard for more information on how we can help you:
T: 0117 982 3282
Visit our Damp Proofing Products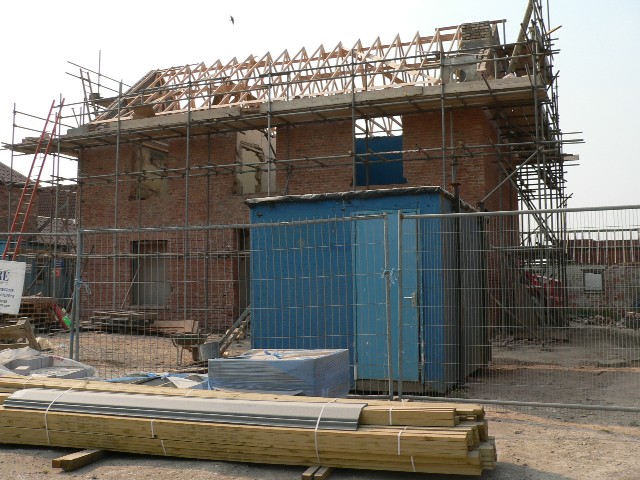 Roger Gilbertson [CC BY-SA 2.0 (http://creativecommons.org/licenses/by-sa/2.0)], via Wikimedia Commons