Keeping a Dry Home in Winter
It's come to that time of year again – after what has seemed like a relatively good summer by British standards, we're now left contemplating long dark evenings and an increased amount of rain and miserable weather. With autumn at the door and winter just around the corner, our advice post looks at what to do this winter to ensure your house stays warm, dry and comfortable.
Ventilation
Although it's tempting to keep all the doors and windows shut during winter, it's still important to let your house breathe and keep air flowing. Always use the hob extractor if you have one when steaming or boiling food, and ensure a window is open when you take a shower. Hang wet clothes outside where possible or use a tumble dryer. It is a good idea to install ventillation units to control condensation - such as Positive Input Ventilation units or passive ventilation options like the highly affordable and effective Perma-Vent. Check out our guide for more information on preventing condensation and ventilating your home.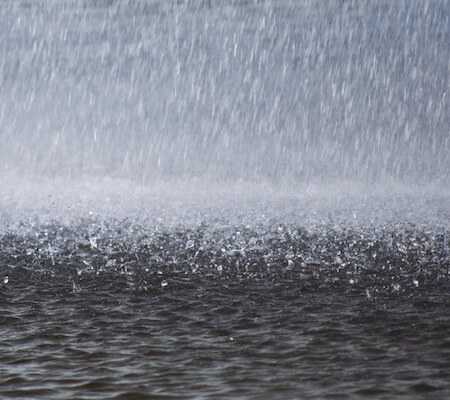 Use the Heating Regularly
It is important to establish a routine with your heating during winter months, as your property will need regular heat to stop condensation and damp forming – especially in bad weather. Set it so your heating comes on for short periods each day even when you're out for long periods. Read our post to find out more about how common damp is in the home.
Keep Radiators Clear
As we amass belongings in our homes, it's easy to pile stuff up next to the radiators. This isn't efficient – it doesn't allow the heat to circulate properly and won't dry out your property in the way it should.
Install Insulation
If you are still suffering from a cold, damp home, it's worth considering installing new insulation in order to heat up the entire property. Draft excluders, cavity insulation and secondary glazing can also help with this. You can read our home improvement ideas for winter for more inspiration.
Check for Overhanging Vegetation
If you have a garden with lots of trees, hedges and overhanging vegetation, it's likely this is affecting the damp proofing and moisture levels of your home. Wet leaves and branches touching outer walls can easily create damp problems – it's best to get rid as soon as possible.
Check your Roof
Damaged or slipped tiles can cause leaks into your property – even a small amount of water can lead to problems further down the line. Before winter, be sure to check the state of your roof from both the inside and outside (you can use binoculars to see potential issues from the outside). If you have problems with penetrating damp, solve the issue and then consider external waterproofing products.
There are many things you can do to help your property this winter and make it a more enjoyable place to spend your time. It's important to look after your home during poor weather – it is likely to save you money further down the line and increase your resale value if you decide to move on. If you suspect you have some form of damp, then read our Big Damp Guide for help identifying and then remedying it.
Here at Permagard we produce and sell trusted materials and products for comprehensive damp proofing. Feel free to contact us for advice and opinion, or browse our range of damp proofing products to see which solutions suits you best.