Damp in the House causes misery for thousands of people in Britain. 6% of the entire housing stock of the United Kingdom suffers from damp. This includes damp in rental properties, which is all too common.
Many people's issues could be remedied with improved ventilation or damp proofing.
Browse our damp proofing products and contact us if you would like help, assistance or recommendations on how to use this and eradicate damp for good.
Damp Statistics UK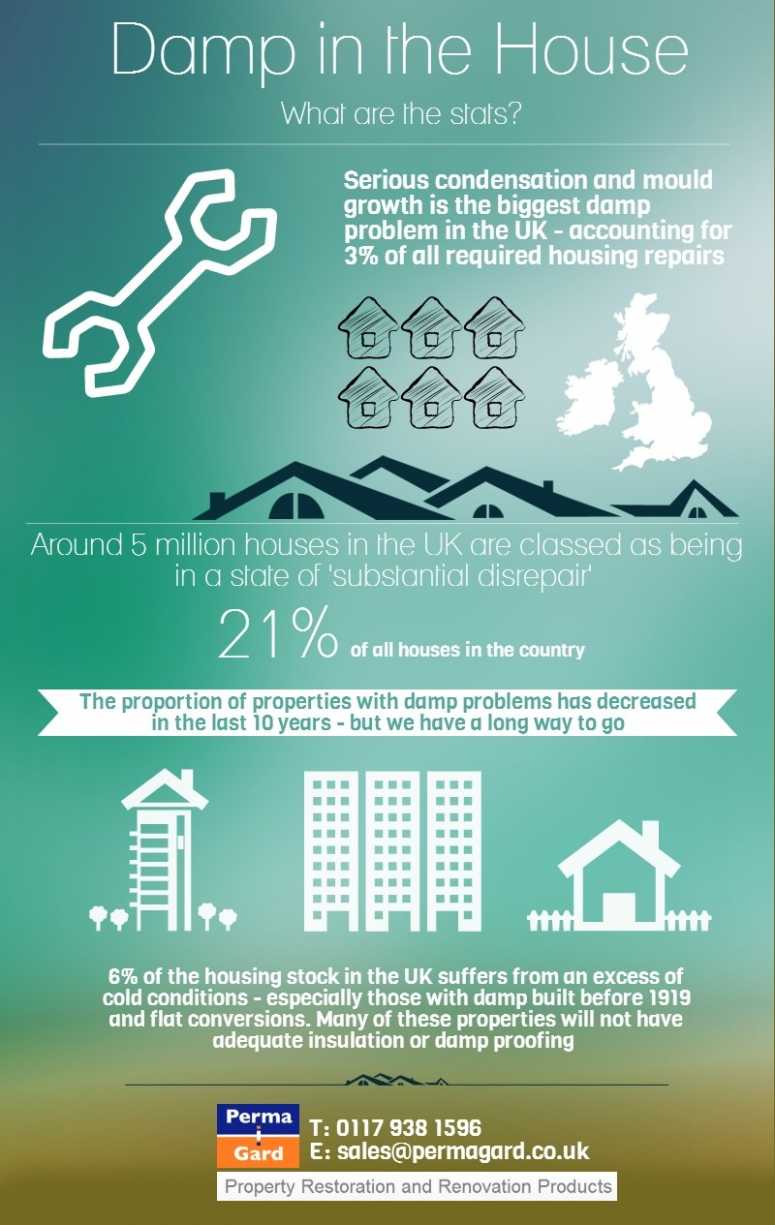 Sources: http://www.shelter.org.uk / GOV UK English Housing Survey
For those with a screenreader:
Damp Stats
Serious condensation and mould growth is the biggest damp issue and account for 3% of all required house repairs.
Around five million houses in the UK are classed as being in a 'state of substantial disrepair'
The proportion of properties with damp problems has decreased in the last 10 years but we have a long way to go.
6% of the housing stock in the UK suffers from an excess of cold conditions - especially those with damp built before 1919 and flat conversions. Many of these properties will not have adequate insulation or damp proofing.
The effects of living in a damp home can have a negative impact on your health and mood. There are numerous of additional benefits of damp proofing your home.