At the heart of any basement, there needs to be a basement waterproofing system to keep the environment dry. An important aspect of any basement waterproofing is the sump and pump system. This is designed to remove ground water from within basements including any water collected from cavity drain membranes. The sump and pump system provides homeowners with peace of mind, protecting them against flood risks and severe weather conditions.
Looking for installation information? Read our sump pump setup and complete installation guide.
How Do Sump and Pump Systems Works
A specially designed sump chamber is usually installed at the lowest point of a basement. When water drains to the sump chamber, a submersible pump then pumps the water away through internal pipes to a safe evacuation point like an external drain. These pipes are fitted with one-way valves to stop water flowing back into the basement.
Where cavity wall membranes are used as part of a basement waterproofing system, water is directed through the cavity and then via basement drainage channels to a sump chamber where the pump then evacuates the water to an external drain.
Why Do I Need a Sump and Pump System?
Every home that has a basement should invest in a sump and pump system as they provide a reliable way of dealing with water ingress. When used in conjunction with cavity drain systems like PermaSEAL they work as a system to provide a dry basement. Many homeowners can then use the new space to store valued possessions or simply as extra dry habitable space.
Preventing Flooding
It seems like more and more cases of flooding are occurring each year in the UK. Climate change and the resulting extreme weather, has meant that severe flooding is now a regular occurrence across the country. In particular it effects low-lying areas like the South West. If your home floods, it can have a devastating impact, with significant damage resulting in huge costs, treasured possessions being ruined, and even homelessness.
The installation of a cavity drain membrane system with a sump and pump system can help reduce the risk of flooding. It not only provides protection for your basement and home against flooding; it will also protect your most valuable possessions making it a great investment in your home.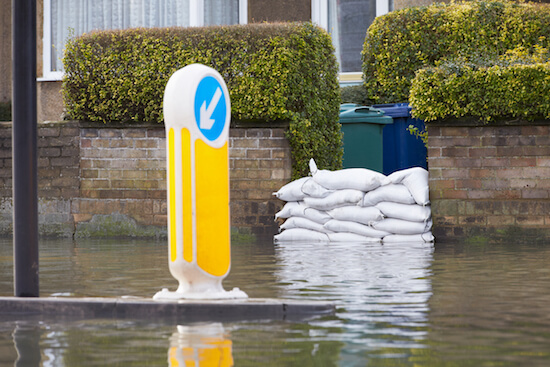 Important Features of a Sump and Pump System
- Fully Serviceable – Although they require little maintenance once installed, it is important that you can access the unit. A quick release shut-off valve for servicing the pump is a must.
- Dual Pumps - The dual pump system reduces the risk of flooding significantly more than a normal pump system, because the secondary pump is in place, continuing to pump even if the first pump fails to operate. Our PermaSEAL dual sump pump uses two identical SV-150 pumps.
- Alternative Power – It is important that the system can still work even during a power cut (these can be common during storms). By adding a PermaSEAL Battery Back Up System, it ensures the pumps are supplied with power, allowing them to operate for a period of time during a power cut.
- Alarm – As a further precaution, an alarm is a good feature to detect high levels of water. The alarm will sound if the water rises above the normal operating level within the chamber. Powered by a 9V battery, the alarm can be programmed to automatically reset or manual reset after the alarm has sounded. You have the option to mute the alarm after an occurrence by pressing the mute button. The red alert light will continue to flash after the alarm has been muted.
PermaSEAL Basement Sump and Dual Pump System
Permagard's PermaSEAL Basement Sump and Dual Pump is a high quality, reliable and long-lasting system. It has a HDPE sump chamber with a locking access cover, two powerful submersible pumps and a high level water alarm system. It also comes with all internal pipe work and shut off valves (50mm high pressure). Here are some more details on the special features of our system:
The Sump Chamber
The PermaSEAL Sump Chamber comprises a unique octagonal HDPE sump chamber, allowing for improved structural stability. As well as this it has eight large surfaces for the easy installation of inlets and outlets into the pump. It also features a flared base, designed to prevent flotation. The HDPE sump chamber is supplied with all of the internal pipe work required for the connection of the pump to the outlet. The outlet has been pre-drilled to 50mm and includes adapters, ensuring 50mm high pressure waste pipe or 32mm waste pipe can be used to carry the waste water away.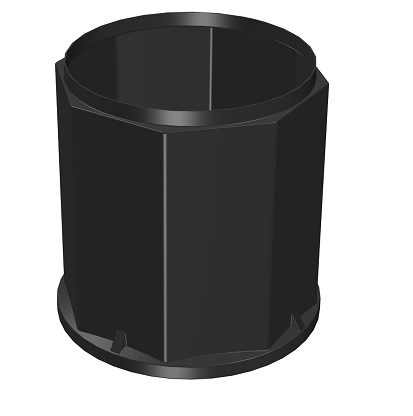 The Submersible Dual Pumps
The system features dual class-leading pumps, which has been designed to pump waste water away from a cavity drained waterproofing system. The pumps have been developed by advanced technology, powered by electrical and motor parts. The pumps are capable of pumping up to 160 litres/minute or a rated discharge at a head of 4m – 80 litres per minute.
The system also features an efficient high water level alarm, internal pipe work, a one way valve and a quick release shut-off valve for quick release of the pump for servicing.
Find out more about sump pump setup and full sump system installation.
Permagard – Over 30 Years' Experience
If you are interested in one of our PermaSEAL Sump and Dual Systems, contact us with any questions or for installation advice. Sump and pump systems should always been installed by a trained electrician or a waterproofing company. They should inform you that the system will need to be serviced quarterly during the first year and annually thereafter.
Here at Permagard, we urge our customers to be safe in their homes. Speak to our team of experts for advice on our PermaSEAL Basement Sump and Dual Pump System or our other basement waterproofing products.
Products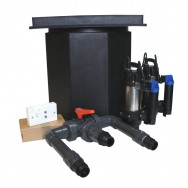 PermaSEAL Sump and Pump System
Related Content
Complete Guide to Basement Conversions
Waterproofing a Basement - How to Comply with BS8102
External Waterproofing for Basements