We could all do with more space or, better still, an extra room. It's no wonder then that basement conversions are extremely popular. Without spending a fortune, you can convert an unused room into a desirable living space. There are so many aspects to a basement conversion that we decided to create a complete guide to cover all of the key considerations.
-       What is a Basement Conversion?
-       How long does a Basement Conversion take?
-       Can I convert a Basement myself?
-       What can I use my Basement for?
-       Planning Permission and Building Regulations
-       What is the best way to waterproof a basement?
-       Who should carry out the Basement Waterproofing?
-       Basement Waterproofing and Selling Your Home
-       How much does a Basement Conversion cost?
What is a Basement Conversion?
Many houses have cellars that have been neglected. Chances are they are dark, damp and dank spaces hardly fit for storage, let alone spending any amount of time in them. A basement conversion is the process of changing this space into an inhabitable room. There are varying degrees of basement conversion from a basic conversion to one that involves excavation and expansion in order to create sufficient height to be habitable.
Why Convert your Basement?
There are many good reasons to convert your basement. The main one being that they provide you with more space, and space that is close to the other living areas of your home. This makes it ideal for families looking for additional living space, first time buyers in a property that is short on space as well as people who have downsized and are struggling to find a home for everything.
Nowadays, we also find that escalating property prices mean that children are living at home much longer as they save to get a property of their own. Basement conversions are a great solution, providing separate living spaces for them. Alternatively, you can use this separate living space for aging parents. 
Converted basements are also great for storage, freeing up more valuable above-ground space. More and more people are keen to keep fit and home gyms are convenient and those who are self-employed or have the option to work from home also find that basements work well as self-contained home offices.
In summary, a basement conversion:
1) Gives you extra space
2) Adds value to your property and makes it easier to sell
3) The waterproofing of your basement protects against mould and fungal rot infestations that can cause costly damage to your home
4) It's a simpler process than you think
How long does a Basement Conversion take?
The time that it takes to complete a basement conversion depends on what you want to achieve and the size of your basement space. 
Converting a simple single-room cellar using a waterproof membrane cavity system (more on this later) can take just two or three weeks, including digging out the sump and fitting the pumping system. However, converting and extending the cellar, including lowering the flooring, can take several months.
If you're wondering when you should carry out the works, then the Summer is a good time to do a basement conversion.
Can I convert a Basement myself? 
There are certainly some aspects to a basement conversion that you can complete yourself but there are other areas that are likely to require professionals. It all depends on your skill level and the nature of the basement conversion project. Our basement conversion guide explores all aspects so that you have an understanding of each element and are in a better position to judge what you can do yourself to keep costs down.
If you do decide to get professionals in we've put together these questions you can ask your basement waterproofing contractor. 
What can I use my Basement for?
The choice, of course, is yours and you probably already have a very specific purpose in mind for your basement conversion. However, for those that are looking for inspiration here are some of the more common uses:
Bedroom
Bathroom
Shower room
Playroom
Home Gym
Home Office
Games Room
Entertainment/media room
Study
Home recording studio
For more basement conversion ideas and inspiration check out our post.
Planning Permission and Building Regulations
Before progressing with a basement conversion, you should check with your local authority whether or not planning permission is required. If you use specialist basement contractors to provide a design and build service then they will take care of planning, Building Regulations approval including Party Wall Agreements if required. Read our list of questions to ask basement contractors to help ensure you are getting the best company for the job.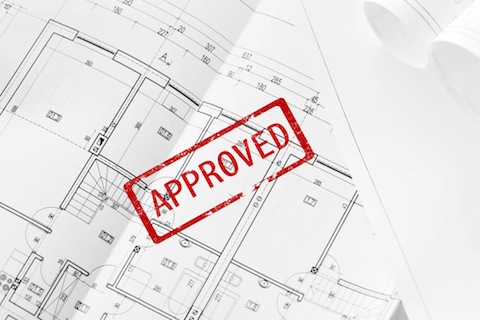 Planning Permission for Basements
In most cases, planning permission is not needed when converting an existing basement or cellar. Converting an existing cellar to a living space only involves a 'change of use' and therefore does not require planning permission. According to the Government's planning portal: planning permission is required when you are creating a new basement, increasing the size significantly or when "the usage is significantly changed or a light well is added, which alters the external appearance of the property."
If you need to lower the floor level of a cellar to increase the ceiling height this may need planning permission, although modest extensions and alterations fall under Permitted Development Rights. Also, if you live in a listed building you are likely to need consent for internal or external work.
Contact your local planning office in writing so they can confirm formally that you can go ahead with the work – it's useful to have proof that planning wasn't needed when and if you sell your property.
Building Regulations for Basements
Converting a basement into a habitable space will require Building Regulations approval even if it only involves a change of use of an existing cellar.Building Regulations will ensure your newly converted basement is safe and energy efficient.
Building Regulations cover areas such as fire escape routes, ventilation, ceiling height, damp proofing, electrical wiring and water supplies. The Basement Information Centre has developed updated guidance on this topic. Further details can be found on their website.
The renovation of an existing habitable basement, or the repair of a cellar that does not involve a change of use is excluded from Building Regulations.
Fire Safety in Basements
The Building Regulations outline fire safety considerations, in particular the requirements for fire escapes in basements. It is required that there is an 'appropriate means of escape in case of fire from the building.' The Regulations first define a basement storey and then outline requirements relating to whether the basement is an inner room or a separate fire-resistant structure. If the basement has an inhabitable room then you must provide one of the following:
an external door or window (for dimensions consult the Basements for Dwellings Document) suitable for egress from the basement
a protected stairway leading from the basement to a final exit
You can read more on fire safety regulations for basements.
Party Walls
If other properties adjoin yours and you share walls that will be affected by the conversion, then you must consider the Party Wall Act 1996. You will need to speak to the owners and leaseholders of the adjoining property. If a Party Wall Agreement is required it will cost £700 per neighbour.
Basement Flooding
How can my basement flood?
If you are experiencing damp in your basement, it can be difficult to pinpoint the source of the water. Without knowing the cause, it makes you vulnerable to flooding. Low-lying areas are more at risk, especially those below the flood plane.
The following are the more common causes of basement flooding:
1)    Groundwater – a simple process where rainfall makes the ground damp that then leads to a damp basement wall
2)    Surface flooding – from a heavy storm or overland flooding
3)    Burst water pipes – water from faulty or damaged pipes
4)    A high water table – areas with a high water table are prone to flooding
5)    Poor landscaping – if soil slopes down to the house rather than sloping away from the house for the first ten feet as it should
6)    Poor quality concrete floors - cracks or faults in the flooring
7)    Issues with a draining system including problems with a sump pump
Basement Waterproofing
The object of most basement conversions is to give you more habitable space, somewhere that is completely dry and provides a welcoming environment. Integral to any basement conversion then is the process of making a basement waterproof.
Basement waterproofing involves blocking the passage of water into the basement. This can be achieved through a combination of different methods including external waterproofing and cementitious tanking (these work by blocking the passage of water into your basement) or by installing a cavity membrane drainage system that allows you to manage any water ingress by channeling it to a suitable evacuation point.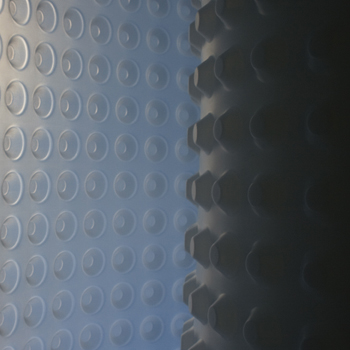 What is the best way to waterproof a basement?
The best way to waterproof a basement requires an understanding of the different waterproofing systems and how they work together. It should also take into account the proposed use. The below is a basic overview of the three main forms of basement waterproofing, that can be used together to create an effective solution.
External waterproofing: This type of basement waterproofing generally occurs in the construction of a basement or below ground structure. It relies heavily on the systematic construction process and combination of the moisture impervious building materials. Unfortunately with this type of waterproofing the system is never fully tested until the basement or below ground structure is fully back filled and the ground around the site settles. This may mean what was once a dry environment is then subjected to hydrostatic water pressure that exposes any faults in the external waterproofing and results in water entering the basement.
Tanking: Cementitious waterproofing or tanking, involves applying a fully bonded waterproof cement system to the walls, floors, and in some cases ceilings of a basement. The tanking product then bonds with the existing masonry substrate, creating an impervious layer that prevents water ingress while remaining breathable. Tanking is designed to withstand external water pressure around the basement and must therefore be fully bonded to the substrate. Any fault with the tanking will be exposed, with the external pressure forcing water through even the tiniest gap.
Cavity Drain Membranes: Waterproofing membranes, such as PermaSEAL cavity drain membranes, are applied to the walls, floors and in some circumstances (vaulted ceilings) to the ceiling of your basement. They are designed to produce a cavity between the waterproof membrane and the wet wall. The cavity created by the cavity drainage membranes provides a free space for any water to travel down. This water is then directed via drainage channels to a sump and pump which then evacuates the water to an external drain. Due to the importance of the pumps in this system, it is important to consider maintenance of the pumps and even having a battery backup system should the electrics fail. On the internal (dry side) of the waterproofing membrane the internal finishes are created, meaning internal finishes are completely isolated from damp and remain dry.
All waterproofing basement systems are covered by the BS8102 Guidelines – read our guide on how to comply with BS8102. We've also created a comprehensive guide to installing cavity drain systems and a complete Sump Pump installation guide. Check out our 100% recycled basement floor and wall cavity drain membrane.
Before You Get Started
Before starting your basement conversion and preparing for basement waterproofing you need to do the following:
• Remove everything from your basement
• Clean your basement, removing any debris, dirt and dust
• Assess the walls for any damage. You might need to fill in holes or dents before carrying out any basement waterproofing. 
Who should carry out the Basement Waterproofing?
When it comes to basement waterproofing and basement conversions, you should strongly consider getting a professional company or individual to complete the project. They will be able to propose a basement waterproofing method to match your exact needs.
When choosing a specialist basement contractor, you should pay particular attention to the guarantees that they offer on their work. If you do have any issues in the future they need to uphold their guarantee. An insurance-backed guarantee pays for repair works even if the company goes out of business.
A good place to start is looking for a company registered with the British Structural Waterproofing Association or the Property Care Association.
Basement Waterproofing and Selling Your Home
The simple truth is that properties with waterproof basements are worth more than similar properties with damp basements. A well-lit, welcoming and waterproof basement living space will add value, even more so in high-value areas such as cities.
Buyers are often put off by the additional expense and work required although in reality it is a relatively quick and easy job. The extra habitable space that a basement creates is a big selling point.
If water is getting into your basement then mould and rot growth is a serious issue. If mould growth isn't cured, then it will become worse. Serious problems like dry rot may thrive in a damp basement, potentially causing major structural problems, which will cost large amounts of money and put off potential buyers. A waterproof basement solves these issues.  
Basement Flooring
If you have an uneven floor you may want to consider the flooring options available. You can add screeds, a concrete layer, on top of the basement floor slab. Screed will accept finishes and provide plenty of further flooring options, but it is worth pointing out that they do raise the height of the floor. An alternative to screeds is a floating timber floor. These are usually assembled using tongue and groove boards over a waterproof membrane and/or insulation. It's also worth considering underfloor heating when looking at your flooring options.
You can read our guide to damp proofing concrete floors for more information.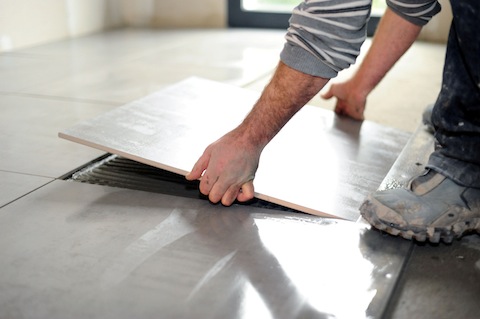 Insulating a Basement
An insulated basement makes your home more energy efficient, saving you money on heating bills, as well as helping create a welcoming moisture-free living space. We will be focussing on interior basement insulation in this section as exterior insulation is primarily installed in the construction process of a new basement and not practical with an existing house. With interior or internal basement insulation, you should focus primarily on the walls rather than the ceiling.
When it comes to interior basement wall insulation there are a number of affordable options. They include:
Blanket (batt and roll) insulation - the space between the studs is filled with fiberglass insulation covered with a vapour barrier – if this insulation becomes moist it will become ineffective.
Foam board insulation – high water resistance and very low water absorption. Foam board insulation can be fixed to a cavity drainage membrane.
Loose-fill insulation - cheaper than batt and roll insulation.
Sprayed foam insulation – a good option for finished basements.
There are a few points that you should bear in mind however when weighing up your options. You need some form of vapour control to avoid excess humidity and subsequent mould growth. The insulation must prevent warm moist air reaching the cold basement wall and then condensing. A vapour control layer (vcl) should always be installed on the warm side of the insulation to prevent water vapour from the basement rooms condensing on the cold cavity drainage system. It's important to install a fully functioning basement waterproofing system as any water ingress can cause the insulation to get wet.
When it comes to basement insulation, you may see reference to U values – these refer to the level of heat loss with lower U values indicating the better the insulation provided. U values are provided in W/m2k units.
Ventilating a Basement
It is important to ensure proper ventilation in your basement to make it a desirable living space, removing stale, musty air and allowing fresh air to replace it. It is also vitally important in reducing humidity. You can effectively ventilate a basement using windows (if you have them), open staircases, extractor fans, ventilation units, fans and vents.
Heating a Basement
In order to create a cosy environment in your basement, you will need some form of basement heating. There are a number of options when it comes to heating your basement. Your needs and budget will dictate which ones are viable options.
Underfloor heating – Underfloor heating is popular in many basement conversions.  It is commonly formed in screeds over waterproofing membranes. It is an efficient heating method, evenly spreading heat across the basement floor.
Radiators – You can fit a radiator in your basement to provide heat.
Electric heaters – Plug-in heating units aren't usually cost-effective but can provide a short term solution.
Oil heaters – These are portable and more cost effective than electric hearers.
Lighting Your Basement
Basements can be dark and gloomy places with little or no natural light. As part of your basement conversion, you can implement a range of creative lighting solutions to produce a welcoming atmosphere and your desired ambience.
Unless you have a very high basement ceiling, then chances are you want to avoid pendant / hanging ceiling lights and focus on those that provide sufficient illumination without taking up space. With this in mind, spotlights (make sure they are not too harsh/bright), track lighting (great for attaching to exposed ceiling beams) and wall lighting / wall sconces options can work. If you have a low ceiling then you can use recessed miniature spotlights. Uplighting from lamps also helps create a relaxed and cosy atmosphere. You can combine ceiling and other light sources at different locations to mimic natural light.
Natural light in basements is always preferable as it makes the space more welcoming and is healthier for you. If you already have windows, then be sure to make the most of them – get rid of anything that could be blocking light from entering the window. If you do not have a window then you may wish to consider installing a window, enlarging a window or adding a lightwell. This is likely to require planning permission unless you are re-installing something that was previously permitted. 
Your other options are to use a glass door on the entrance to the basement in order to introduce light from upstairs, or you may want to consider more innovative and costly alternatives like mirror shafts and light pipes.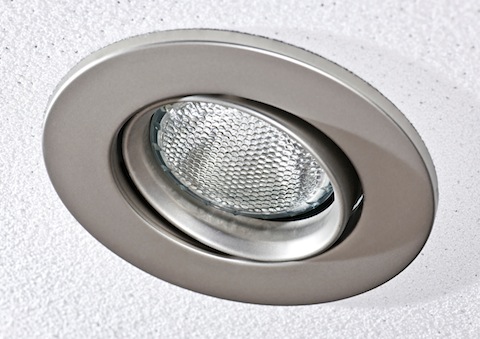 How much does a Basement Conversion cost? 
When budgeting for a basement conversion, you need to decide on what tasks you can do yourself and which will require a professional. Some people will be keen to get the entire conversion carried out by a professional company but this obviously incurs more costs. The most common question we receive is 'How much will it cost to convert my basement?' This is nearly impossible to answer but we can provide you with guidelines.
Most conversions without the need for lowering flooring come in at between £750 - £1500 per square metre (According to Homebuilding from 2008). As when embarking on any major project, it makes sense to get a range of quotes and compare costs – remember to take account for VAT of 20%.
Basement conversion costs can include the following:
Waterproofing
Flooring
Heating including plumbing costs
Lighting including electrical costs
Decorating
It's worth pointing out that given the amount of value a basement conversion adds to your property, it is usually worth it.
Issues that will incur extra costs:
Lowering the floor level to increase headroom (more expensive still if solid concrete slab floor; redirecting drains, pumping in high water table areas)
Digging new basement space
Creating a lightwell or new access
Planning application (where required) - £172
Building Regulations application - £750 upwards according to value of works
Permagard – over 30 Years' of Basement Waterproofing Experience
Our experienced and approachable technical staff will be able to advise you on the correct products and solutions to achieve effective basement waterproofing.
Further Reading
From elsewhere: