An unused basement is a missed opportunity for a more spacious, homely and valuable home. So, if you have an empty basement and are looking for ideas on how to convert it into extra useable space, then you're reading the right guide.
In this article, we'll explore the most inspiring, unique and practical basement conversion ideas. We'll also offer technical suggestions to consider when it comes to converting your basement.
Basement conversion inspiration 
There are numerous ways you can use your basement space to enhance your home. In fact, ideas for basement conversions are only really limited by a lack of imagination. With the right designs, your basement can be anything you want it to be!
To help with your decision, we've listed some of the most popular and practical basement conversion ideas below.
Put a home cinema in the basement
A basement home cinema is perfect for a family that really loves entertainment. As a space with very little or no natural light, a basement is the perfect space for creating an environment for watching films and bingeing boxsets without distractions.
Furthermore, by creating a home cinema in your basement, you'll add an extra and dedicated social space to your home. This means family members have more options as to where they hang out as well as being able to come together for special movie nights. If you want more home cinema basement ideas, check out our article for lots of advice on creating a basement cinema.

Turn your basement into a bedroom 
If your home could do with more sleeping space, turning your basement into an extra bedroom is a perfect solution. Whether you want to create a guest room or add extra space for a growing family, creating a bedroom in the basement can be quicker and more cost-effective than an extension. It can also add significant value to your home. 
Turning a basement into a bedroom does however come with its own specific challenges. More consideration is needed to make sure the project is done well and complies with building regulations. For example, you need to consider lighting, ventilation and waterproofing products. These elements are crucial, as a sleeping space without windows or little natural light is more likely to suffer from damp issues. With the right approach to basement waterproofing, basements can make excellent bedrooms. Explore our range of basement waterproofing products and read our guide to complying with BS8102 - the building regulations that cover basement waterproofing.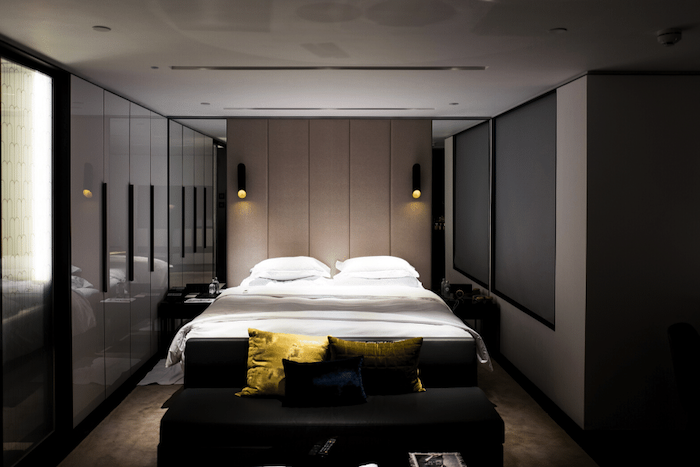 Create a basement man cave 
We all need to get away from things every once in a while and indulge ourselves. For those who want a space where they can kick back and do their own thing, a man cave in the basement offers the perfect solution.
A basement man cave can be whatever you want it to be - the most important thing is that it's a dedicated space to indulge in personal hobbies, games or to simply relax. Common uses of man caves can be: 
Bars

Micro-breweries

Darts, pool, or table tennis rooms

Gyms

Recording studios / band practice room 
Whatever its purpose, the most important thing is that your man cave is a space away from the rest of the home where the cave dweller can enjoy a bit of "me time". Looking for more man cave inspiration? Check out our article on how to build a man cave.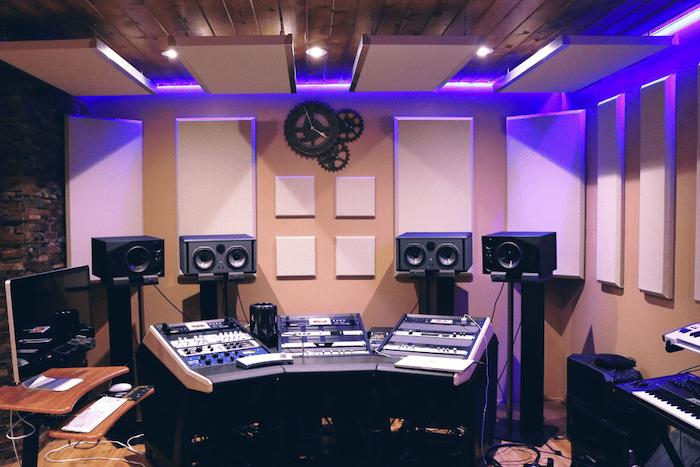 Build a kitchen in your basement 
A kitchen in the basement is a great way to extend the social aspect of your home. It can work especially well if your home's basement opens out onto the garden, creating an extra cooking and eating space that's perfect for summer socialising and parties.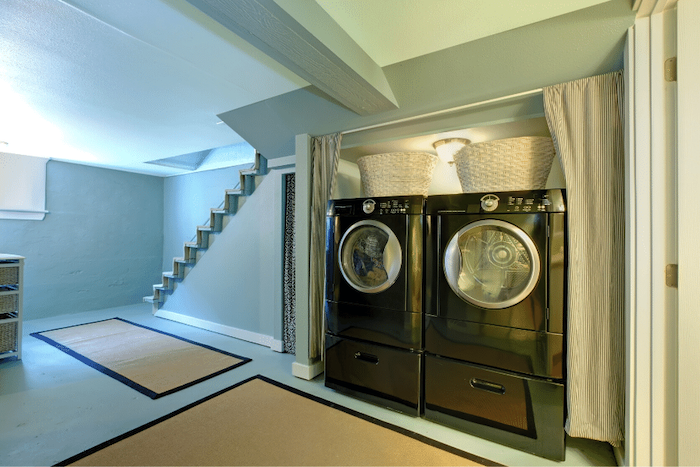 Build a home gym in your basement 
Building a home gym in your basement is the perfect way to ensure you stay in shape! Creating a dedicated space to work out and let off steam can be a valuable addition to any home, especially if you struggle to leave the house in order to work out. No more unwanted gym gazes and the queueing for equipment.
Compared with other basement conversions, setting up a home gym in your cellar can be relatively simple. 
After you've completed the regular basement conversion, simply kit your basement out with weights and your choice of cardio equipment. You can now enjoy your own personal workout space whenever you want. 
Build a basement wine cellar
For wine connoisseurs, building a wine cellar in the basement is the ultimate dream. A basement is the perfect space to efficiently store your wine collection and keep your vintage bottles safe. With careful design, it can become an extremely elegant space in your home.
Build a playroom in the basement
For growing families, finding enough space for all of the toys and general chaos is tough. Basements are an ideal space for playing and storing the endless kid's stuff you accumulate.
By creating a playroom in your basement, you'll be able to keep your children's toys in one place, while also creating a dedicated space for them to let off steam. This also keeps the living room more of an "adult-friendly zone" - and saves your home from becoming overrun with things that flash, spin, make noise and increase your chances of stubbing your toes by 1000%.  
Plus, a basement playroom stands the test of time. As the family grows older, the basement can be re-purposed to become a space for teenagers and adults alike to spend more leisure time.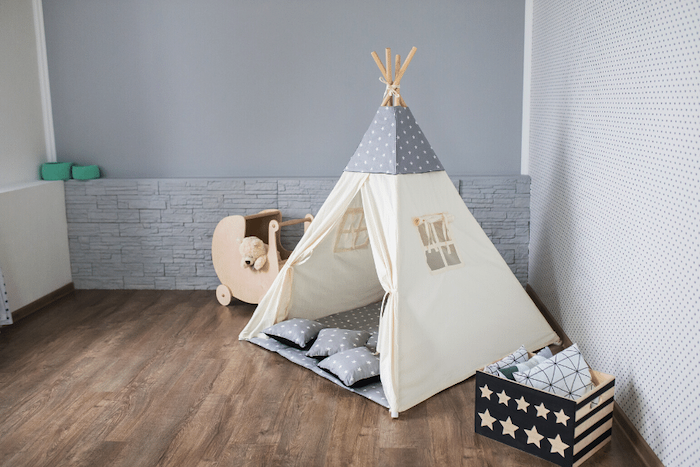 Create a basement games room
If you're an avid gamer, there's no better way to use your basement space than by creating a basement games room. When kitted out with a combination of different consoles, cosy furniture and accessories, a basement is a great option for a games room. The lack of natural light means gamers can get in the zone and enjoy hours of uninterrupted gaming.
If board and card games are more your thing, a basement can easily be designed to store your favourite games and create a social playing environment. Whether its collaborating in a game of Pandemic or going head to head in a poker tournament, basements rule! 
Basement studio/study
Finding a space to study, create, work or write can be difficult in a busy home. A basement is an ideal space for building a study, home office or studio. With many more of us looking to spend time working from home, we need to make sure we are set-up to work. Having a dedicated space makes this so much more productive. It also helps separate work life from leisure time.
If you're a creative then having a distraction-free space to write or produce artwork is similarly essential.
Install a bathroom in the basement
An extra bathroom can add a huge amount of value to a property and is especially useful for growing families who are fed up with waiting for the shower.  
However, a bathroom basement can be a more complicated undertaking than other types of basement conversions and needs to be well planned. The logistics of plumbing, waterproofing and damp proofing are really important aspects to consider when installing a bathroom in the basement.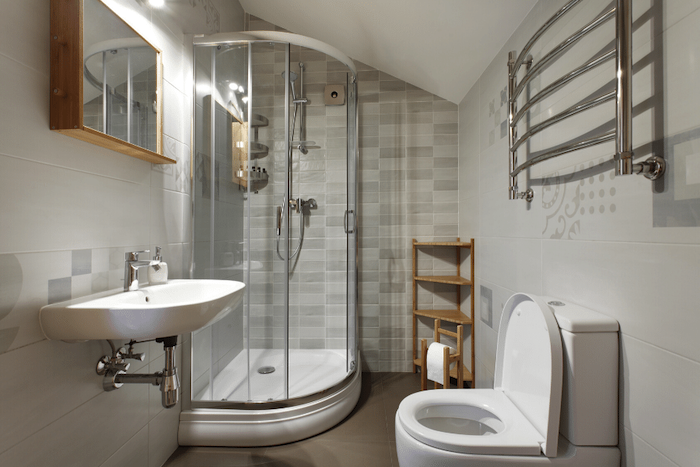 Waterproofing and damp proofing your basement for a conversion
No matter what you decide to do with your converted basement, making sure it's 100% waterproof and protected from flooding is essential. The correct waterproofing system and ventilation is crucial to its longevity and durability. As basements are more at  risk from flooding, careful planning is needed before you embark on the project. 
When it comes to waterproofing a basement or cellar, there are a number of considerations to keep in mind. Head to our article on how to convert a basement for a full rundown. We also take you through BS8102 basement waterproofing regulations so you know about the relevant building regs and share details on installing Type C waterproofing systems. 
Many of you will plan on using a basement waterproofing company to carry out the works. This can be quite a daunting process. To help you out, we've compiled a list of questions you can ask them to help you feel more confident and informed.
At Permagard, we have over 30 years of experience in cellar conversions and basement waterproofing. If you have questions about what system is best suited to your basement before converting it, then get in contact with our technical team.