You've decided that you want to do something about your cellar or basement. Perhaps, you need more storage space, an extra bedroom or a home office. Maybe, just maybe, you have designs on a home cinema or man cave. With space an absolute premium for most of us, basements are an increasingly popular option.
Where do you start with basement waterproofing? How do you avoid making the wrong decisions? Or, worse still, employing the wrong people and wasting money?
The expert team at Permagard has come up with some questions that you should ask a potential basement contractor.
Questions to ask a basement waterproofing contractor
Can you please provide a quote and outline exactly what we will get for the price?
It's important to obtain various quotations from a range of basement contractors. Doing this means that you will be able to make a good comparison as well as establish what is a reasonable price for the works.
We generally recommend avoiding excessively cheap prices. If it's too good to be true, then it often is. And, as the other adage goes, you get what you pay for and nine times out of ten it will be a bad job. By getting several quotes you should get an idea of a benchmark price.
Are you a PCA (Property Care Association) qualified contractor?
The Property Care Association represents specialists that can resolve a number of building problems including structural and basement waterproofing. All PCA members have to meet strict requirements, demonstrating their technical competence and high standards. This is why it makes sense to ask if your potential contractor is a member.
The PCA website allows you to search for structural waterproofing specialists by postcode – this is a good place to start your search for a trusted contractor.
You want to find a contractor that has been certified with the CSSW (Structural Waterproofing) qualification from the PCA. This means they should have a good knowledge of the correct practices in basement waterproofing. However, it doesn't necessarily mean that they have a lot of experience in doing the work. You should always ask about their experience on similar projects. Also, make sure the workers on your job are the ones who actually have the qualification and not just the company as a whole.
Do you have any former customers that I can contact?
When it comes to building contractors, recommendations from previous customers are a great endorsement. You are well within your rights to ask to see previous work and speak to previous customers.
Nowadays, we often search online to see what experiences other people have had before we go ahead and commit. This applies to hotels, restaurants and online shops as much as specialist contractors. Do some research online – Google Business reviews, Facebook reviews, Trustpilot, Checkatrade, reviews.co.uk and ratedpeople are worth a look. Often people go online to vent frustrations, so do your best to appraise the reviews as a whole.
What is the difference between a cementitious waterproofing system and a cavity drain system? Why are the waterproofing company suggesting one over the other?
There are two main options when it comes to waterproofing a basement – a cementitious waterproofing system, also referred to as tanking, and the installation of a cavity drain system.
You should be considering which method is more suitable for your needs and budget - you can do your homework by reading our guide to basement conversions. It's also an essential question to pose to the contractor. Get them to run through each option, the pros and cons, and answer any questions you may have.
The confidence and clarity with which they explain both options should be a good indicator as to their knowledge.
How much exactly will the floor height be raised by either system?
In some cases, basement waterproofing will raise the height of your basement floor. This is not true in all instances and may not apply when different methods are used. However, you need to ask the question as limitations on head height can be a major issue.
Asking this question can also help you decide if one system is better suited to your needs. It may also help you appraise the final floor finishes you might want. These are important decisions to make at the beginning of the project and not midway through when it's too late.
What type of ventilation will you use in the basement?
Ventilation is a very important consideration in any basement waterproofing project, especially when a Cavity Drain Membrane system is being used. With a cavity drain system, you are essentially sealing up the basement - this process can have a serious effect on humidity build-up and in turn condensation. Condensation can be such a serious problem in basements that people believe that the basement waterproofing system has failed and is allowing water to enter the space.
Ask the contractor how they will introduce ventilation if it's not already there. You can read up on it first in our section on Ventilating a Basement.
Is the existing slab strong enough to resist any water pressure that might occur?
Most basements or cellars will have some form of slab, usually a concrete slab. The slab has an important role to play in the basement waterproofing project. Your contractor will need to find out if the existing slab can cope with any build up in water pressure.
If there isn't a slab, then you need to ask the contractor what thickness and strength it need to be. This is where an experienced contractor will have an answer for you, demonstrating that they know how to deal with a lack of a slab. They almost always will get a structural professional involved.
You can install the best waterproofing system in the world, but if the slab can't resist the pressure and breaks up then it's extremely expensive to put right!
What does any guarantee cover on products and installation?
If the contractor mentions a guarantee in their discussions with you, you need to find out exactly what they are referring to: what is covered by the guarantee? the products? the installation? In what circumstances doesn't it apply? How long are you covered for?
Is an external waterproofing system beneficial to relieve hydrostatic pressure at source from the basement?
Most basement conversion projects will focus on a waterproofing system that is applied internally to the existing space. Sometimes, however, it makes sense to consider external waterproofing to protect your basement from hydrostatic pressure (the pressure built up from water). You need to ask the contractor if they think this is necessary. Again, you can prepare by reading our piece on external waterproofing.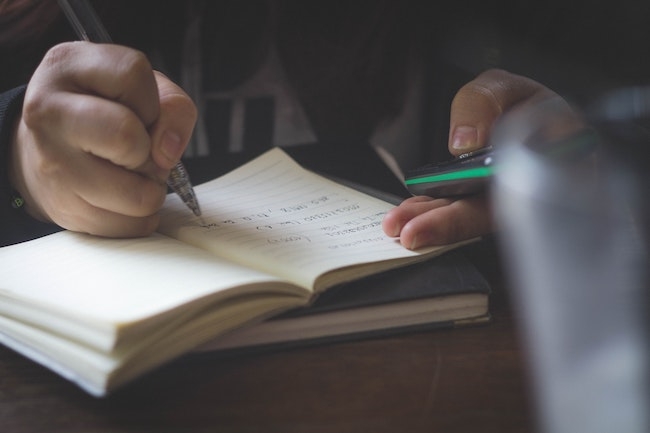 Questions to Ask Yourself about a Basement Waterproofing a Project
The first section of this guide contains lots of highly relevant questions to ask any potential basement contractor. There's a snag. There are several super important questions that you should ask of yourself too before embarking on the project.
Is my basement suffering from water ingress now?
Do you already have water entering your basement or cellar? If the basement is already experiencing water ingress, you need to make sure it's not being caused by poorly directed down pipes and soakaways.
By identifying any building faults and fixing them, you may find that the type of waterproofing system required may be less expensive.
Do I know how Basement Waterproofing actually works?
As with most things in life, it's important to do your research. If you aren't aware how the different basement waterproofing options work, then you should spend some time researching the systems and the materials required. The better informed you are, the more relevant questions you can ask the contractor or company to see if you are happy with what they intend to do. Having a family member or friend with building or DIY experience is a great advantage. They can help provide an informed opinion when you are weighing up specific waterproofing systems or contractors.
You can start your research by looking at the following help posts and guides on our site:
And these product categories:
You should now have a much better idea of what various relevant products look like and how much they cost.
What will I really use my basement for?
You need to think long and hard about exactly what you will be using your basement for. Seriously consider type of space you want to achieve i.e. is this a gym? will I have heavy machinery on the floor/waterproofing materials? Will I need to fix heavy items to the wall? Ask the company how they would incorporate this, and does it make a difference to the type of system you choose? The last thing you want is to install a cementitious system and then puncture it with fixings! If the basement contractor doesn't ask about your intended use for the space, then this should be a concern.
What's my budget? Is it realistic?
You probably have a specific budget in mind for the project. What you now need to work out is if it's enough.
It's vitally important that you install a waterproofing system that fulfils your needs rather than opting for an inadequate one that falls within your budget. Also, you shouldn't settle for any contractor installing an inferior system on the cheap. Always ask any company or contractor if it is possible with your budget. A good company will refuse to do the job if their recommended solution does not fall within budget.
What is the Flood History in my area?
It's important to understand the flood risk in your area – this includes looking into the history of flooding locally as well as considering future friends. The government has a free flood tool that allows you to find out about the probability of flooding within your postcode.
You may wish to consider a geotechnical survey – these will look into the groundwater level as well as soil consistency to determine the risk of water ingress. It's an additional cost, but well worth it if you suspect high water tables or are in a flood risk area.
By knowing more about the risks of flooding, you can make a more informed choice and what type of waterproofing system to choose.
What are radon levels like in my area?
Radon is a colourless and odourless radioactive gas. Although uncommon, you should research radon levels in your area. If this is a potential issue, then ask the company about membranes that can protect against it. You can start by viewing radon gas maps.
Permagard – Answering Your Basement Waterproofing Questions for over 28 Years
We hope that you found these questions useful and that they help you find the right contractor. At Permagard, we pride ourselves on our technical knowledge so if you have questions about basement waterproofing products that we sell or need technical advice then call us today on 0117 982 3282.