Building a Man Cave
For as long as there have been men, there has been a desire for males to retreat to a private place to escape the wider world. It could be a space to build stuff, fix stuff, break stuff, or simply chill out. A secluded spot to tinker with model airplanes, brew craft beer, fix-up vintage cars, throw darts, shoot pool, play Scalextric, complete computer games, watch films with no plot but explosions or weepies that you can cry your eyes out to in private. In recent times, this special space has come to be referred to as a man cave.
Here at Permagard, we are experts in protecting three of the most popular of man cave locations - basements, garages, and sheds. In this guide, we focus on how to build the ultimate man cave. We cover all of the man cave essentials from damp proofing to connectivity, décor to flooring, as well as offering tips on creating your very own haven from the humdrum.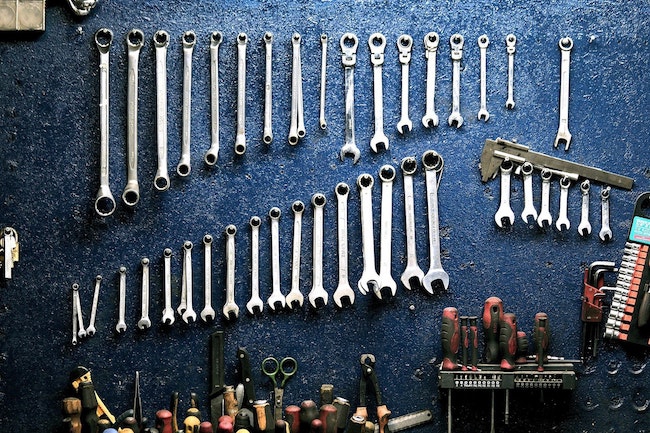 What is a man cave?
A man cave, also known as a man space, is an area of a home or garden reserved for men to do what they like. This is usually based around indulging hobbies, relaxing or exercising away from parners and/or families. The term emerged in the early 1990s. The female equivelant of a man cave is a she-shed as well as several other terms.
Uses of a Man Cave
Man caves can be adaptable spaces, suitable for a range of activities, or they can be created with a specific use in mind. Either way, how you intend to use your man cave determines the requirements of the project. It's worth spending time thinking about exactly what you want to use your man cave for and what you plan on putting in it.
Here are just some of the possible uses for a man cave:
Bar and/or micro-brewery
Games room – darts, pool, table tennis etc
Gym
Home office
Home cinema / Gaming room
Recording studio / jam room
Workshop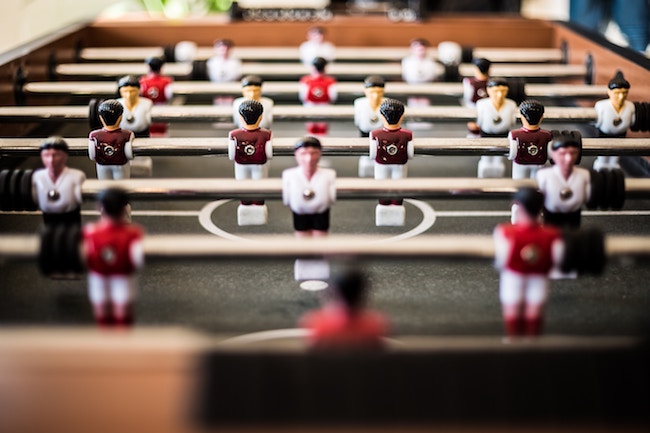 Pascal Swier on Unsplash - Fusball in Man Cave Game Room
Types of Man Cave
There are a number of different types of man cave, but it all depends on the space you have available. Basements and cellars are particularly popular for man caves as are converted garages and sheds. In this section, we explore these three main man cave types in more detail:
Basement Man Cave
A basement man cave can provide the ultimate retreat and it comes with a whole range of other benefits. Imagine your dank cobwebby cellar, that's been used as a dumping ground for decades, transformed into a place suitable for some serious downtime.
More generally, cellar and basement conversions are extremely popular, adding much needed space to homes as well as additional value to the property. Making your basement into a man cave actually is a shrewd financial investment.
The nature of a basement makes it an ideal subterranean hideaway that offers plenty of opportunities. You can go for a home cinema and gaming room, or focus on a hobby that you love.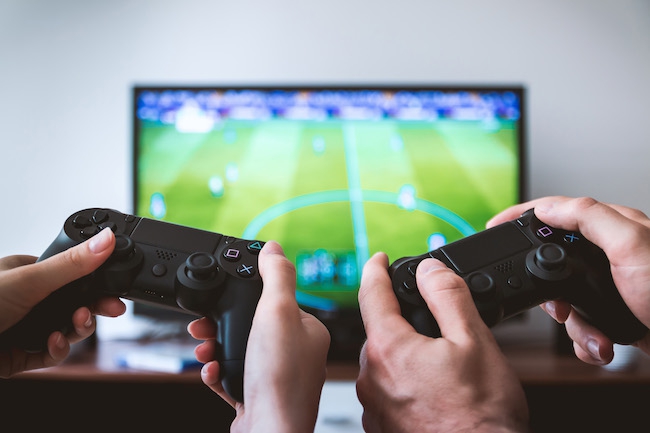 Gaming room in basement man cave
When it comes to creating a basement man cave, it all depends on the state of the existing space. If you need to convert your basement then you should read our guide to converting basements. It has all the information you need including the damp proofing steps you should take to ensure all your equipment stays dry and safe.
To summarise, when it comes to damp proofing a basement and protecting it from flooding you have two main options. Firstly, for the ultimate peace of mind, you can opt for a cavity drainage system. This is a water management system that uses specially designed membranes along with a series of drainage channels and a sump pump to deal with any water that might enter the basement. Secondly, you may want to go for the cheaper option and tank your cellar or basement. This involves applying an impermeable liquid waterproof coating (tanking) to the walls and floor to help keep the space dry. We look at both methods in more detail in our guide to preventing basement flooding.
If you are considering a home cinema for your man cave then we've also put together this guide to creating a home cinema in your basement. It's got practical advice on everything from the best equipment to sound-proofing, seating options to acoustics.
Basement & Cellar Floors
You will need to ensure that the flooring is suitable in your basement man cave. This includes considering your damp proofing and waterproofing options before the actual flooring itself. You can read our guide to Damp Proofing a Concrete Floor to get ideas on your options around stopping damp in your basement floor. If you want to turn to a basement contractor then be sure to ask these key questions to the basement company.
Garage Man Cave
Garages can easily be adapted into man caves. These spaces are rarely utilised and often have all the basic requirements to become sanctuaries from your everyday stresses.
When it comes to garage man cave ideas, you should think big. Garages can make amazing gyms, workshops, bars or games rooms as well as being suitable for a whole heap of other uses. And you don't need lots of space – with some sensible planning single garage man caves really do work.
The first thing to do when converting a garage into a man cave is to waterproof the space to prevent any water getting in. The cheapest and easiest way to do this is with tanking. We've put together a step-by-step guide to garage tanking with photographs. Our guide takes you through each stage of the process so that you can protect your man cave from water ingress.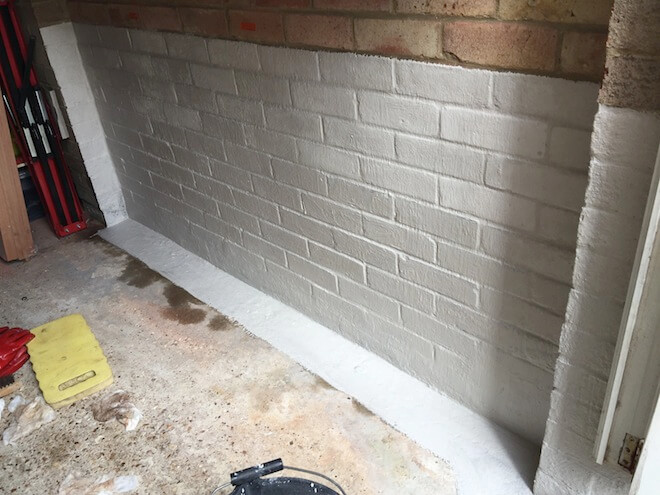 Tanking a Garage Man Cave
You may wish to consider additional insulation to make sure your man cave stays snug and warm in the colder months. If your garage is detached then you will need to consider power supply and networking – more on this in the Shed section of this guide.
Garage Flooring
A popular option for garage flooring is epoxy resin flooring. This hard-wearing and durable flooring option is easy to install and cost effective. We have created a guide that covers all aspects of epoxy flooring installation.
Shed Man Cave
For centuries, sheds have been a popular place for men to retreat to when the world gets too much. In recent years, the humble shed has been seriously reimagined: no longer ramshackle dwelling places for rakes and wing nuts, these architectural cabins are fully deserving of your awe and admiration. The building materials available means that sheds provide grand spaces suitable for a whole range of purposes.
A 10ft x 10ft shed should be enough space for most man caves, although you might be able to get away with smaller.
Damp Proofing
Sheds can be particularly vulnerable to damp issues. Damp in sheds can be caused by leaks, driving rain, water coming up from the ground as well as poor ventilation. If you are starting your shed man cave project from scratch then try and mitigate water ingress with every decision. You may want to consider guttering for example.
If you are converting an existing shed, then check the roofing felt for faults as well as the walls for any potential damage that could lead to leaks. You should also treat your shed with a professional wood preservative to protect against the elements. You will also need to consider additional ventilation options to combat all-to-common issues with condensation. A passive vent is a good, affordable option.
Shed Flooring
If you are considering a gym, pool table or any other form of large, heavy equipment then you will need a concrete floor in your shed. With a concrete floor, you should include a damp proof membrane to prevent water travelling up through the slab.
Heating & Insulation
You are likely to want to be able to heat as well as insulate the shed, so that it is useable in the colder months.
You will want to consider insulating the roof, walls and floor. There are a number of options available so weigh up the pros and cons against your budget before making a choice.
If you are making your shed from scratch, you could use thicker timber to help with insulation. Cavity walls with insulation are the best option, but also the most expensive.
When it comes to insulating the ceiling, remember to take measures to deal with any moisture that might accumulate. Installing a ceiling can be a good option. Celotex is a popular option for both floor and ceiling insulation. Carpet and carpet tiles are a good additional form of insulation too.
Insulation can also help with soundproofing, so that you can crank up your stereo or practice that epic guitar solo without terrifying the neighbours.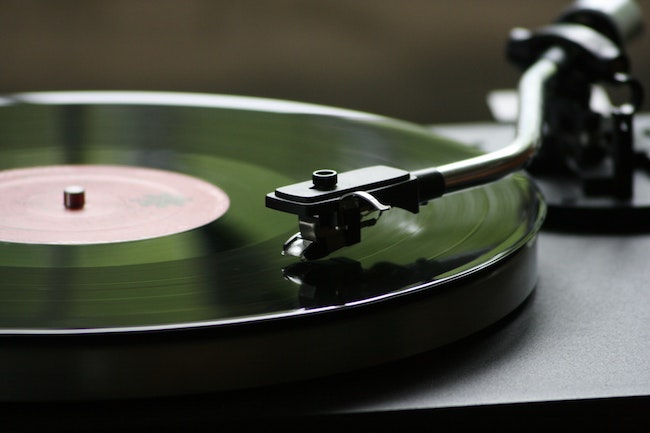 Vinyl record player in shed man cave
Power and Networking
If your shed, or standalone garage, does not have power running to it then this will be a major consideration. You will want mains power and a robust Wi-Fi signal.
A qualified electrician should be employed to carry out the majority of works when it comes to connecting your shed to mains power. However, you can get thinking about the number and positions of sockets that you require in your man cave as well as your lighting requirements. If you are considering a home cinema for your shed, then you will want dimmable lights.
A trench will need to be dug out that leads from the house to the shed. You should also consider the type of trunking and ways to protect your power supply with armoured cable. When doing this, it's also worth considering a secondary Wi-Fi networking cable so that you can have a router in your shed so that you're not relying on a signal from the house.
Security
If you plan to fill your man cave with lots of fancy equipment then security becomes a major consideration. Again, you have numerous options that span a wide range of budgets. You will almost definitely want to consider an alarm system, security lights as well as carefully selecting door and windows, and the locks you use on them. It makes sense to use a normal door, ideally with a Yale lock, to protect your equipment over a standard shed door.
Waltons have created a thorough, easy to use PDF guide to turning your shed into a Man Cave that expands on the above information.
Man Cave Décor
With the practicalities covered, you can now indulge yourself with the really fun stuff - theming, furnishing, and decorating your man cave. The man cave décor is entirely over to you. If you've always dreamed of a superhero lair, now's your chance. A speakeasy bar? Just do it. A room dedicated to your favourite sports team or nerdy passion? Yep. Go for it!
If you don't trust yourself with choosing a colour scheme for your man cave, then Ideal Home provides lots of interior ideas in their guide to living room colour schemes.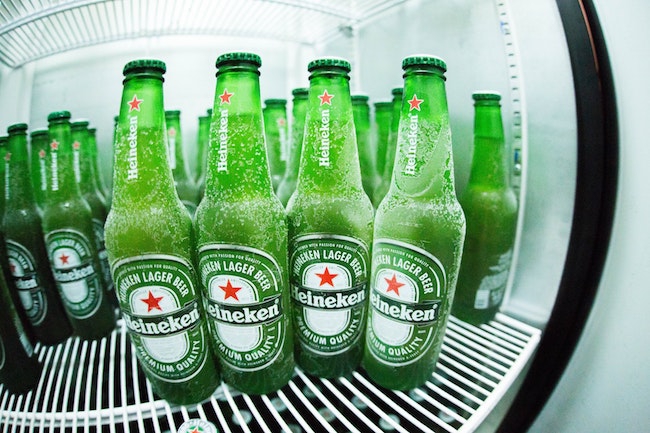 Man cave bar idea - cold beer
Man Cave Furniture
Many people panic when it comes to man cave furniture. One of the problems is that you have complete freedom to choose. You can pick up amazing pieces of furniture on a small budget by using online platforms like Gumtree, FreeCycle, Ebay, and Facebook Market Place. You may also want to check house clearance and reclamation yards for lovely vintage pieces in need of some TLC.
The most important piece of furniture in man caves tends to be the seating. You want to be able to relax and be extremely comfortable, especially if you are going to be watching films, gaming or listening to music in your man cave. It's worth shopping around for that perfect sofa or armchair. And remember, your man cave is going to be a cool space and others are going to want to hang out with you there. Consider seating options for guests.
Man Cave Inspiration
There are few things the internet does with more gusto than man cave inspiration. There are numerous blog posts, forums, visual diaries and Pinterest boards covering everything from man cave décor ideas to layouts, themes to hacks. Here's a couple to get you started:
Home Stratosphere with 101 Man Cave Ideas
You can filter the man cave photographs by features, colour, style etc
Love Home Designs go for 119 Man Cave Ideas
Loads of décor, theme and furniture inspiration in here.
Pool table in Man Cave
How Much Does a Man Cave Cost?
The question how much does a man cave cost is unfortunately much the same as the proverbial how long is a piece of string. There are so many variable costs, but one thing is certain they all soon add up.
The overall cost of the project will also depend on what elements you can and will do yourself. DIY man cave projects are popular, but you will usually need to get a professional in to deal with some aspects.
When it comes to damp proofing, we can estimate the costs of materials based on average sized rooms and Permagard's low trade prices. The overall costs however will completely depend on the size of the room and the building material.
Tanking a Garage - the cost of making a garage waterproof using the tanking method is around £125 based on an average-sized (4 metres wide by 6 metres long) garage. This does not include labour.
Tanking a Cellar – the cost of tanking a cellar with four equal walls at 2 metres high and 8 metres long with PermaSEAL tanking slurry is around £496.00 ex VAT for the wall. The floor would be about the same again. This does not include labour.
Basement Conversions – Converting your basement can cost between £750 - £1500 per square metre. It's always worth getting quotes from various contractors. Cavity drainage systems can be purchased from Permagard at low trade prices.
You will need to factor for the following when estimating the cost of a man cave:
Decorating – paint, wallpaper, posters
Equipment – this one's over to you. You may own a lot of the equipment already or this might just be the excuse you've been waiting for.
Furniture – a comfortable chair is essential.
Labour – electricians, basement waterproofing company
Materials – timber, damp proofing materials, concrete, membranes, lighting, glazing, wood treatment, and cabling etc.
Permagard – for all your damp proofing and waterproofing needs
At Permagard, we have over 30 years of experience in damp proofing and basement waterproofing. We have a solution to a wide range of problems and focus on giving you the confidence to solve it with our range of high quality products.