There are too many tenants in rental properties across the country living in damp conditions that fall below the government's Decent Homes Standard. To make matters worse, it is often with little chance of things improving or repairs being carried out. If you find yourself in this situation, Permagard is here to help. We know how stressful damp can be and the impact it can have on your physical and mental well being. In this article, we're going to let you know what you can do about it as well as what your landlord should be doing.
The article provides damp advice for tenants and includes easy tips on preventing mould growth. We also highlight what landlords can do to treat most cases of damp in rented properties quickly and cheaply. Our aim is to decrease the number of rental properties suffering from damp problems and allow tenants to enjoy better living conditions.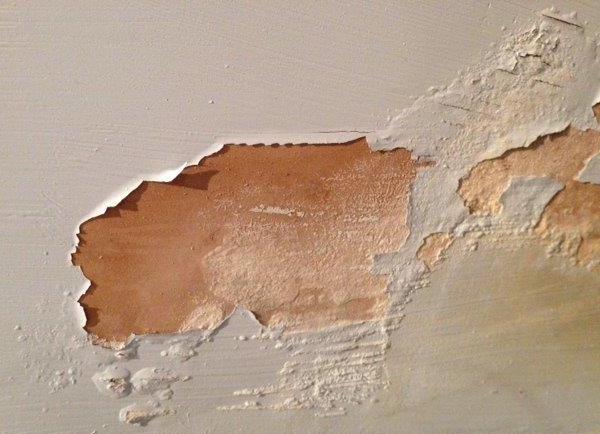 How to look for damp before you rent a property   
Damp can be a problem in any home or flat, and one that can lead to numerous future  issues. It may impact your health, both mental and physical, as well as damage your possessions. Often damp problems aren't found until it's too late and you've already signed the contract and moved in. However, there are red flags that you should be looking for when viewing properties to rent.
Look out for these when checking for damp in a rental property:
Discolouration on walls, peeling paint or wallpaper 

Black mould on window seals – particularly in the bedroom and bathroom

Black mould on the ceiling in the corners of rooms

Excess condensation – streaming windows, mirrors

Musty or damp smell

Stains on walls

Smell of fresh paint (this can be evidence of someone painting over visible mould)
Read our full guide on how to check for damp in properties. 
Mould in Rented Property
Unfortunately mould and damp is all too common in private rented properties. So, what can you do if you're unfortunate enough to be living with mould and damp? What are your tenant rights around mould?
What to do if you discover damp when you are renting
If you spot damp, mould or unusual levels of condensation, these could be early signs of more serious problems to come. It is important that these issues are raised with your landlord as soon as possible to give them the opportunity to tackle the problem early on. The implications of not treating mould and damp quickly can have a serious impact on the health of you and your loved ones. Mould and damp can lead to, or exacerbate, respiratory problems, especially in children.
Working out the root cause of the damp is crucial to solving it. By reporting and then documenting the damp, you will assist the landlord in quickly and efficiently fixing the problem.
How to document damp
You should document any signs of damp by keeping a record of:
Where any damp and mould is located

Is it affected by different weather conditions? Does it get worse in rain, cold weather, hot days?

Does it get worse when you take a bath or shower? Use a washing machine etc?

In the cases of condensation, when is it at its worst?

The temperature of your home

Take photos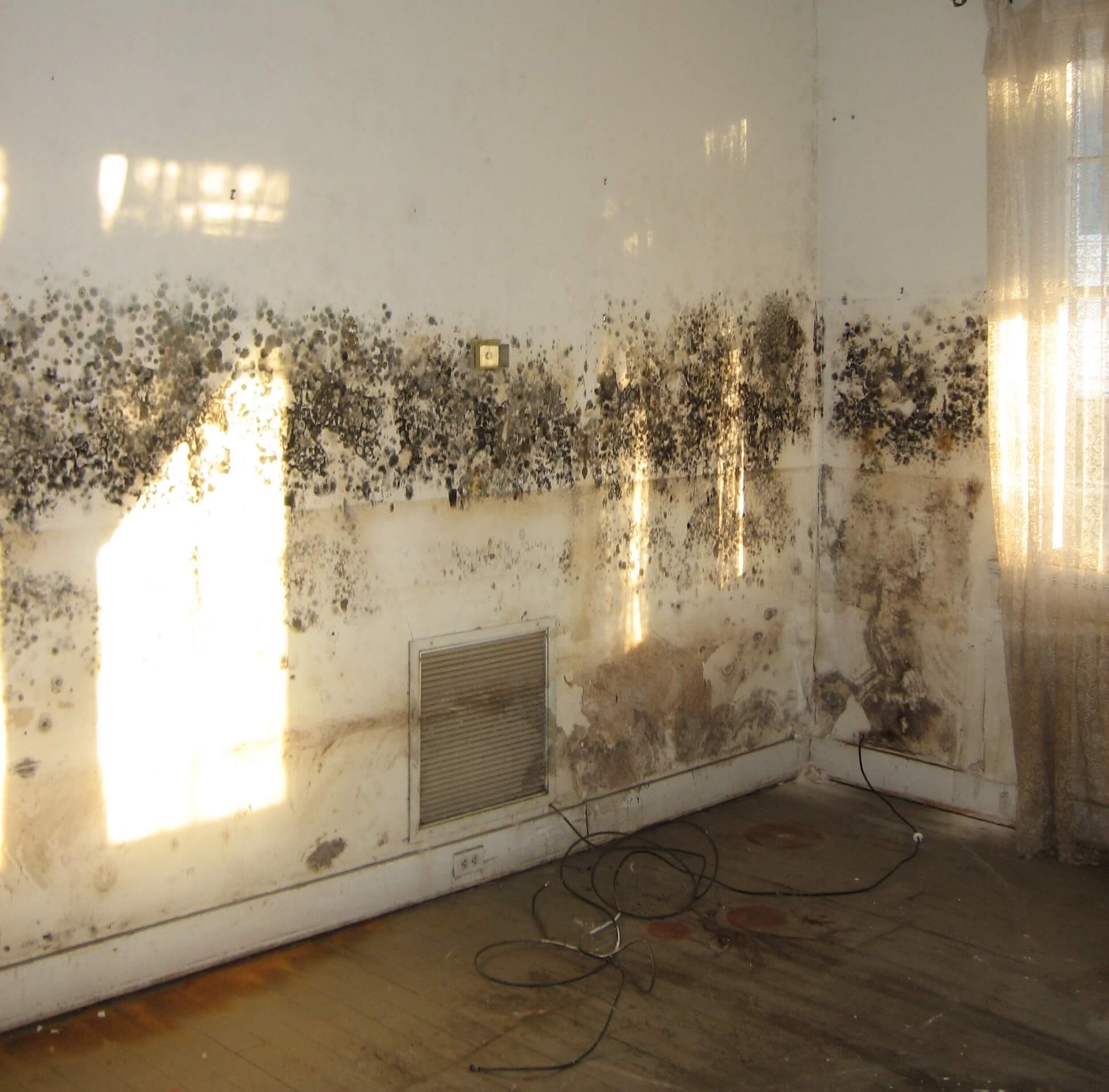 Who is responsible for damp in a rented property?
It can be complicated to know who is responsible for damp and mould issues in your rented property. We look at the responsibilities of landlords and tenants. 
When is damp a landlord's responsibility?
If damp is caused by an underlying repair issue, it is your landlord's responsibility to arrange for the repairs to be done within a reasonable time. Once the problem is fixed, the property should then be redecorated.
Common underlying faults include:
Leaking pipes

Cracks in the walls

Rotten or inadequate window frames

Missing roof tiles

Faulty guttering

Faulty damp proof course
Your landlord is also responsible for issues that have caused condensation problems, such as inadequate heating, ventilation or home insulation.
When is damp a tenant's responsibility?
It is your responsibility as a tenant to reduce the chance of damp and mould developing in your rented property. If your behaviour has caused excess condensation that  has led to damp or mould, your landlord may be reluctant to help you fix the issue. Landlords may blame you for mould when you regularly dry clothes inside and on radiators, fail to open windows, and allow the temperature to dramatically fluctuate.
Tenants' Rights - Damp & Mould 
Your tenants' rights when it comes to damp and mould in private rented property are set out in the Homes (Fitness for Human Habitation) Act. In summary, it is the landlord's responsibility to make sure that your home is 'fit for human habitation' - to provide a home that is safe, healthy and free from things that could cause any tenants serious harm.    
If you find damp in your house or flat, you must report the damp or mould issue to your landlord. Keep a record of when and how you contacted them as well as any letters and emails sent. This may well come in useful if the issues aren't resolved.
Environmental Health: Damp and Mould in Rented Property 
Environmental health is a local council department that is responsible for looking into housing conditions. This includes private rented properties. They tend to only get involved when there is a serious issue that may be impacting your health. Damp and mould can constitute a serious health risk in some cases.
As mentioned above, you must always report the issue to your landlord. If they then don't respond to you or don't fix things within a reasonable time you can contact your council's environmental health department. 
Find out more on reporting damp issues to Environmental Health from Shelter. 
Taking action on damp and mould
Many rented properties will be affected by damp at some point but there are ways that you can reduce, if not stop, the risk as a tenant.
What can you do as a tenant to prevent damp and mould?
Condensation advice for tenants 
Condensation is caused by warm moist air condensing on colder surfaces such as walls and windows. Condensation is common in kitchens, bathrooms and bedrooms due to higher levels of moisture. Household tasks generate moisture such as drying clothes, showering, and cooking. If you're living with others, then this increases the amount of condensation.
Here's some steps you can take:
Maintain a constant temperature  
British Standards state that a minimum standard of heating should be capable of efficiently maintaining the room at a minimum temperature of 18°C in bedrooms and 21°C in living rooms, when the temperature outside is minus 1°C.
Although it is the landlord's responsibility to ensure that the house can be heated efficiently, it is your responsibility as a tenant to ensure that this is maintained on a day-to-day basis. To reduce condensation, ensure that the temperature remains constant and doesn't drop rapidly at night or in one particular room as this can lead to damp walls and streaming windows.
Reduce condensation through changing behaviour and ventilation
It is essential that your property is well ventilated. It is worth opening windows on opposite sides of your rented property to encourage the flow of air. Closing doors when you shower or opening windows after a bath/shower is a great way of getting fresh air to circulate within the property. If you are drying washing inside, keep the windows open so moisture can escape. Ideally you should use a tumble dryer if possible. Cover pans when cooking.
For more easy-to-follow tips on reducing condensation and avoiding damp, check out our guide.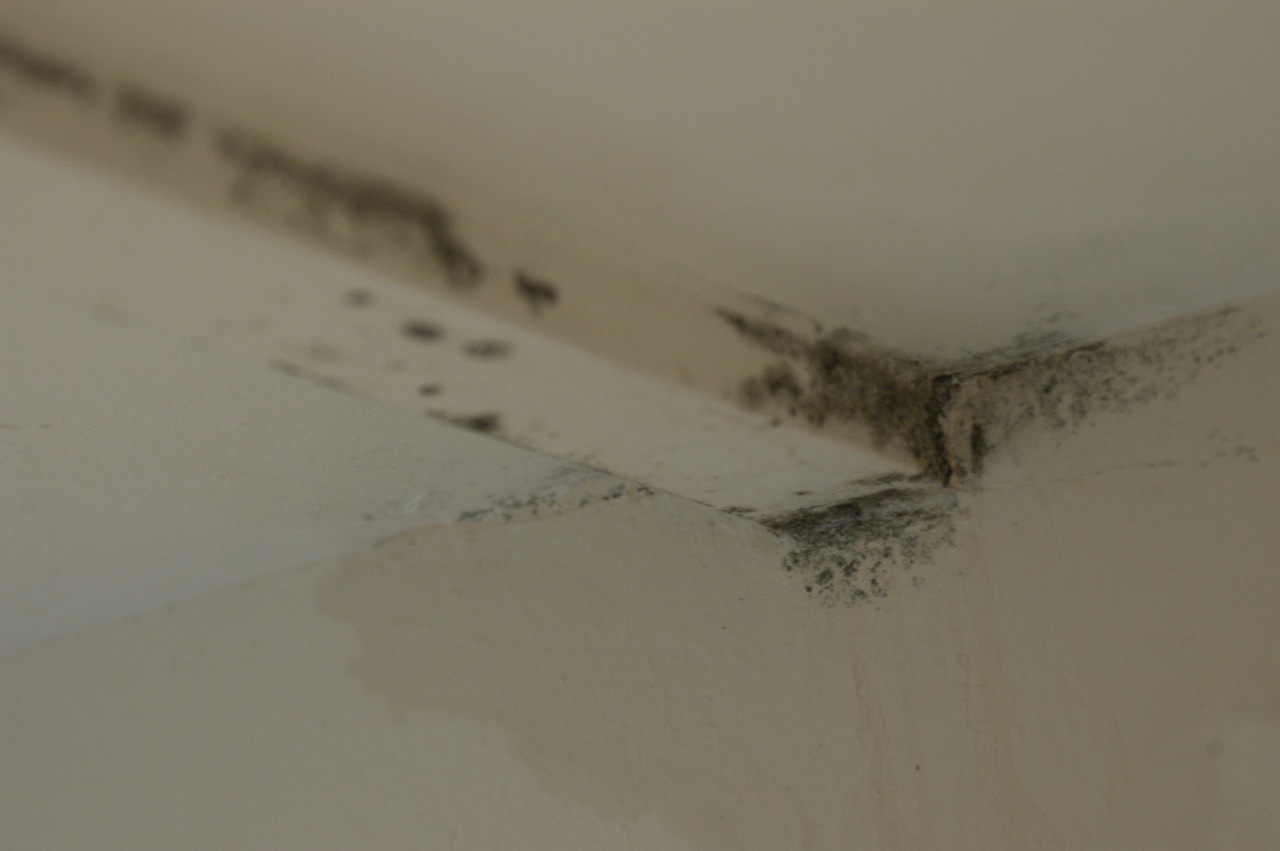 What should your landlord do to prevent mould and damp?
Your landlord is legally responsible to treat some damp problems - specifically those that relate to structural issues, repair problems and if it's impacting your health. When it comes to condensation and damp, it is a more difficult situation to pinpoint who is responsible. You may have received some condensation advice as a tenant from them and it's a good idea to follow this if possible.  
It is always prefered that a landlord  focuses on preventative methods and installs equipment that will stop condensation and damp issue developing.
Here are some of the things that your landlord can do to reduce the risk of damp and mould developing:  
Improve ventilation 
Condensation control can be achieved using various methods, from a simple Perma-vent to high-performing ventilation systems that can be installed to ventilate a whole property. A sophisticated positive ventilation system like the Nuaire Drimaster ECO or Kair Heat Recovery Unit are designed to combat condensation and associated health risks.
For maximum ventilation, the system should be installed in a central position in the property. It works by replacing stagnant, humid air with fresh air. This will significantly reduce moisture in the air and eliminate surface condensation - the main cause of mould growth.
Insulation & windows
On the 1st April 2018 it became a requirement for any properties rented out in the private rented sector to have a minimum energy performance rating of E on an Energy Performance Certificate (EPC). Improving a property's insulation can help landlords comply with Minimum Energy Efficiency Standards. They should ensure that the roof, walls and floor have quality insulation.
Although there are no window regulations for rented properties, replacing single-glazed with double-glazed windows is a quick and efficient way of meeting the minimum energy rating.
Damp defence
Use Anti-Mould Wash to remove any black mould, fungi, mildew and algae from already affected surfaces. You can use Anti-Mould Paint to prevent the mould from coming back, even in areas of persistent condensation. Our Anti-condensation paint is highly effective in preventing problem condensation. It works by raising the temperature of internal walls.  
For more affordable, preventative methods to reduce damp and condensation in your rental properties, check out our guide on reducing damp.
Getting rid of damp in bathrooms
This is a common one in rental properties, but its effects on the well-being of occupants and their health must not be underestimated. We have already put together a comprehensive article on getting rid of mould in the bathroom, but a few important points would be to remember to upgrade or improve ventilation and consider using Anti Mould Paint or anti condensation paint to avoid future issues.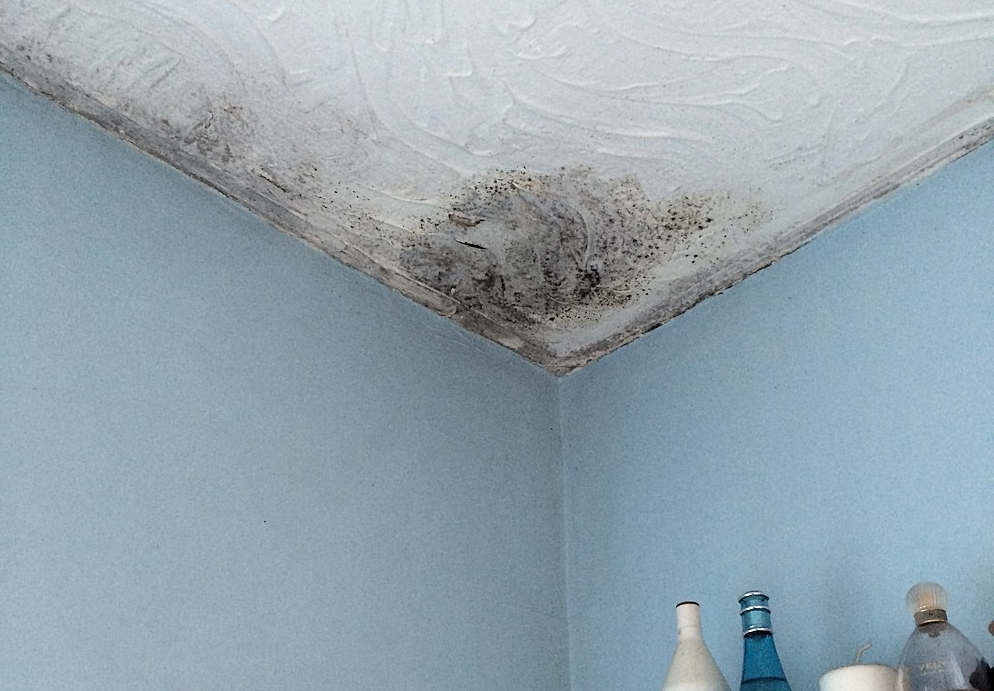 Permagard – Damp and condensation experts
We hope that our guide has helped you understand damp and mould in more detail. You should hopefully have a good idea of your next steps.  
Here at Permagard, we have many years of experience supporting those with damp issues as well as landlords find affordable and effective solutions..
Feel free to contact us today to find out more about how we can help you in your quest for damp free rental accommodation. 
Related articles:
Getting Rid of Mould in the Bathroom
Header image by Sharon McCutcheon on Unsplash.